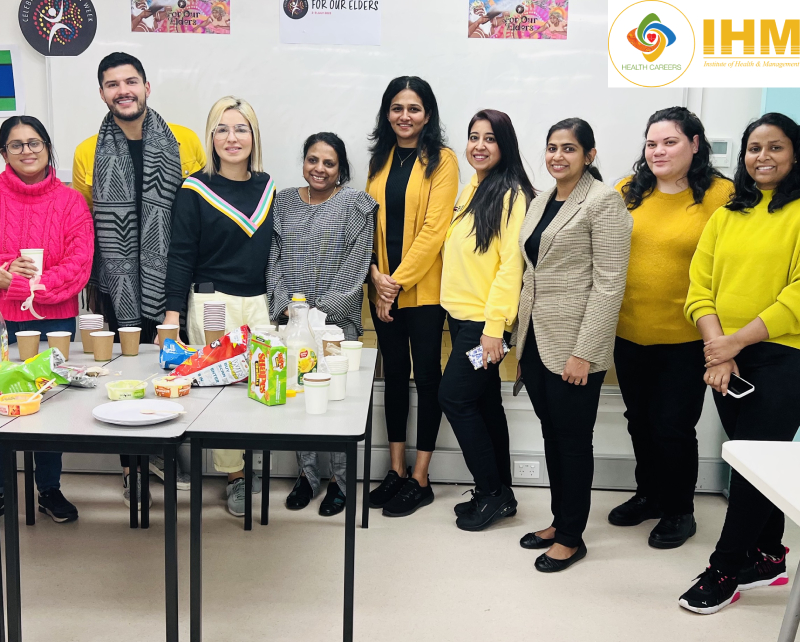 Posted on 13th July, 2023
NAIDOC Week is a special time that commemorates and celebrates the cultural richness, history, and accomplishments of Australia's Aboriginal and Torres Strait Islander peoples. Recently, the Institute of Health & Management (IHM) came together to observe this significant event through a series of inspiring presentations delivered by our students. The occasion was filled with warmth, appreciation, and a shared commitment to fostering unity. In this blog post, let us take a moment to reflect on the memorable NAIDOC Week celebrations at IHM.
Embracing Australia's Indigenous Heritage: During NAIDOC Week at IHM, our diverse student community enthusiastically immersed themselves in the vibrant culture and heritage of Australia's Indigenous peoples. On July 7,2023, students engaged in a variety of activities designed to deepen their understanding and appreciation of the unique traditions, art, and stories of Aboriginal and Torres Strait Islander communities. As we reflect on the NAIDOC Week celebrations at IHM, we are filled with gratitude for the opportunity to honor and learn from Australia's Aboriginal and Torres Strait Islander peoples. Through inspiring presentations, heartfelt discussions, and the fostering of unity and appreciation, we deepened our understanding of Indigenous culture and heritage. These celebrations serve as a reminder of the importance of embracing diversity in healthcare and the invaluable contributions that each culture brings. IHM remains steadfast in our commitment to creating an inclusive and culturally sensitive learning environment, equipping our students with the skills necessary to provide compassionate care to all.
Have Questions For Us?
We will answer everything.