The oldest among Australia's capital cities, Sydney is known around the world for its iconic Opera House. A popular go-to port for the summer, Sydney's sunshine and golden beaches attract flocks of tourists of all ages. Overseas students have consistently picked Sydney as their study destination of choice, due to its excellent education system, high standards of living and the friendly warmth of the locals. Immigrants from countries such as Italy, China, Korea, Greece, Thailand, Vietnam, India, among others, have made it a melting pot of cultures and added international diversity to the city.
Set on a gorgeous natural harbour, Sydney offers an endless list of leisure pursuits and opportunities for limitless fun: over 70 sparkling beaches, enticing food, and a melange of exotic festivals. The agreeable climate is another reason for its popularity among travellers and students alike-Sydney's skies are clear and blue most of the year, and the warm summers and mild winters suit just about everyone. Swimming, snorkelling, yachting and other various water-based activities are possible almost every day, with the city averaging 300 sunny days a year.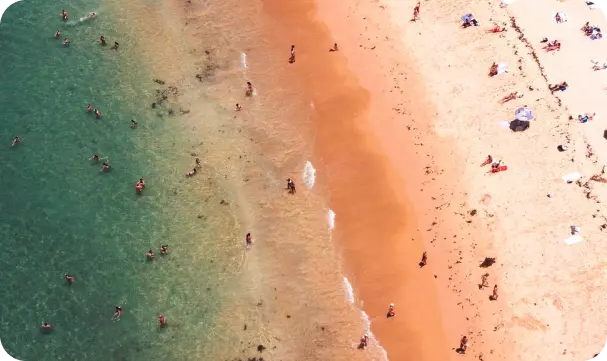 For those who love to sample new tastes, you will find delightful food from nearly every country including Chinese, Indian, Japanese, Malaysian, Korean, Italian, Irish and Turkish cuisines. Ranging from fish 'n chips from The Boathouse, modern Vietnamese at Luke Nguyen's Red Lantern…to award-winning desserts from Adriano Zumbo's Lab and sinfully decadent chocolate éclairs and cakes from Black Star Pastry , you can run the entire gamut of gastronomic experiences here!
There is never a dull moment in Sydney's cultural scene, with events that keep you on your toes at the hot and happening clubs in town. New places to visit include the Sydney Opera House, Sydney Harbour Bridge, Bondi Beach, Taronga Zoo, Luna Park Sydney, among many, many others. Travelling around Sydney is a breeze, with affordable public transport, including buses, ferries or water taxis that cross the waters daily to prime harbour locations, and bikes or cars that are readily available for hire.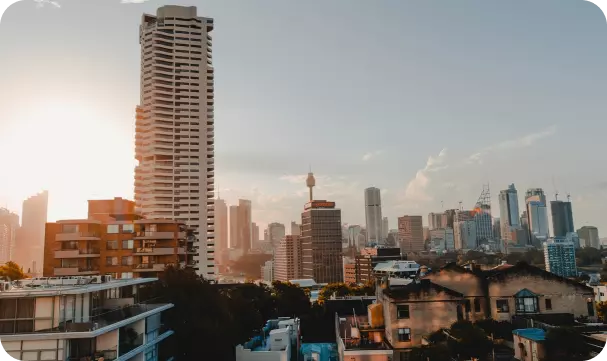 Campus Address and Location
Sydney Campus
1 Wentworth St,
Parramatta NSW 2150, Australia
Student Life at IHM
We believe that your period of study with us should be an extraordinary experience, where you get to reach your highest potential both in your academic life as well as your personal life. Our faculty are always available to lend a guiding hand whenever you need it. We are aware that every student has a unique background and a different set of needs, and all our programs and services are tuned to this understanding. We support our students in leading healthy and fulfilling lives both inside and outside the confines of the classroom and throughout the duration of their study. All our programs are designed to foster excellence and equip our students to create a mark for themselves in the global healthcare environment.
IHM Culture
Our community is a celebration of diversity, with students from many nationalities, races, religions, gender identities, ages, physical capabilities and socio-economic backgrounds. We work hard to build an inclusive culture that welcomes all students regardless of who they are and where they come from, and help them to feel welcomed and safe within our community. We love teamwork and collaboration and have a strong culture of appreciation and gratitude for what others do to support us. Our faculty and students participate in community social initiatives, and believe in helping those less fortunate than ourselves in a variety of ways.