Australian Nursing Practice
(Graduate Certificate in Advanced Nursing)
The New Nursing Registration process comprises of 7 steps:

If you are an internationally qualified nurse or midwife (IQNM) who wishes to register in Australia, you will need to complete the Self-check before applying for registration. This is an online check where you will need to enter your qualification information into the Self-check. Based on your qualification you will be assigned to one of three streams for registration.
The three streams are:
Stream A – IQNMs who hold a qualification considered to be substantially equivalent, or based on similar competencies, to an approved qualification
Stream B – IQNMs who hold a qualification that is relevant to the profession, but is not substantially equivalent, nor based on similar competencies to an approved qualification
Stream C – IQNMs who hold a qualification that is not substantially equivalent or relevant to an approved qualification
*There is no fee to use the Self-check.
IQNMs that do not hold a relevant qualification (under section 53 of the National Law) or do not meet the required assessment criteria will need to upgrade their qualification in Australia before being eligible to apply for registration.
Those who successfully complete the self-check must proceed in the IQNM assessment process.
For IQNM assessment process students will need to pay a non-refundable assessment fee of $410 AUD.
This fee contributes towards AHPRA's costs in checking IQNM documentation provided, and for the IQNM to undertake their orientation.
90 mins of video orientation and quiz based on that video.
At this stage you will have to upload all the attested documents as required.
Multiple choice questions examination, the National Council Licensure Examination for Registered Nurses (NCLEX-RN) is an online test taken through Pearson VUE test centres in most countries.
For registered nurses, the NCLEX-RN registration fee is $200 USD (Approx. AUD 288), plus an additional international scheduling fee of $150 USD (Approx. AUD 216) ($350 USD in total) (Approx. AUD 504).
A clinical examination to assess whether candidates demonstrate the knowledge, skills and competence of a graduate-level nurse or midwife from an Australian NMBA-approved program of study.
The OSCE will simulate a clinical environment and "patient" scenarios which Registered Nurses are likely to encounter when they assess, plan, implement and evaluate care. Nurses are expected to utilise a contemporary evidence base and effectively demonstrate the safe practical application of nursing skills.
The fee for sitting the OSCE is $4,000 AUD. The OSCE fee replaces previous bridging program fees from private providers. This fee pays for AHPRA's costs in running and maintaining the OSCE. AHPRA and the NMBA are funded only by fees, which must cover all costs of assessing IQNMs for registration in Australia.
IHM's faculty includes highly skilled, well experienced Australian Registered Nurses who help students understand the foundation of nursing in Australia and nurture them to strive for the best. Since 2019, IHM has trained over 1700 IQNMs to get registered in Australia through the bridging program. With immense knowledge and experience, IHM has formulated this course to help nurses overcome OBA – MCQ examination.
The online learning platform used by IHM is interactive and innovative, through which students receive immense support, flexibility and quality virtual learning experience. With IHM's Online learning platform students can experience learning that is centred around them, their work and other life commitments. Studying online with IHM means, care and support that students will receive at their fingertips, 7-days a week.
Through the program, nurses will learn about the Australian Healthcare system, the diversity of Australian culture and more importantly the standards of nursing practice required by Australian employers. NCAP for NCLEX – RN will build on the foundation of your professional knowledge and skills in nursing.
*At IHM, we are dedicated to supporting your journey towards Australian Nursing registration.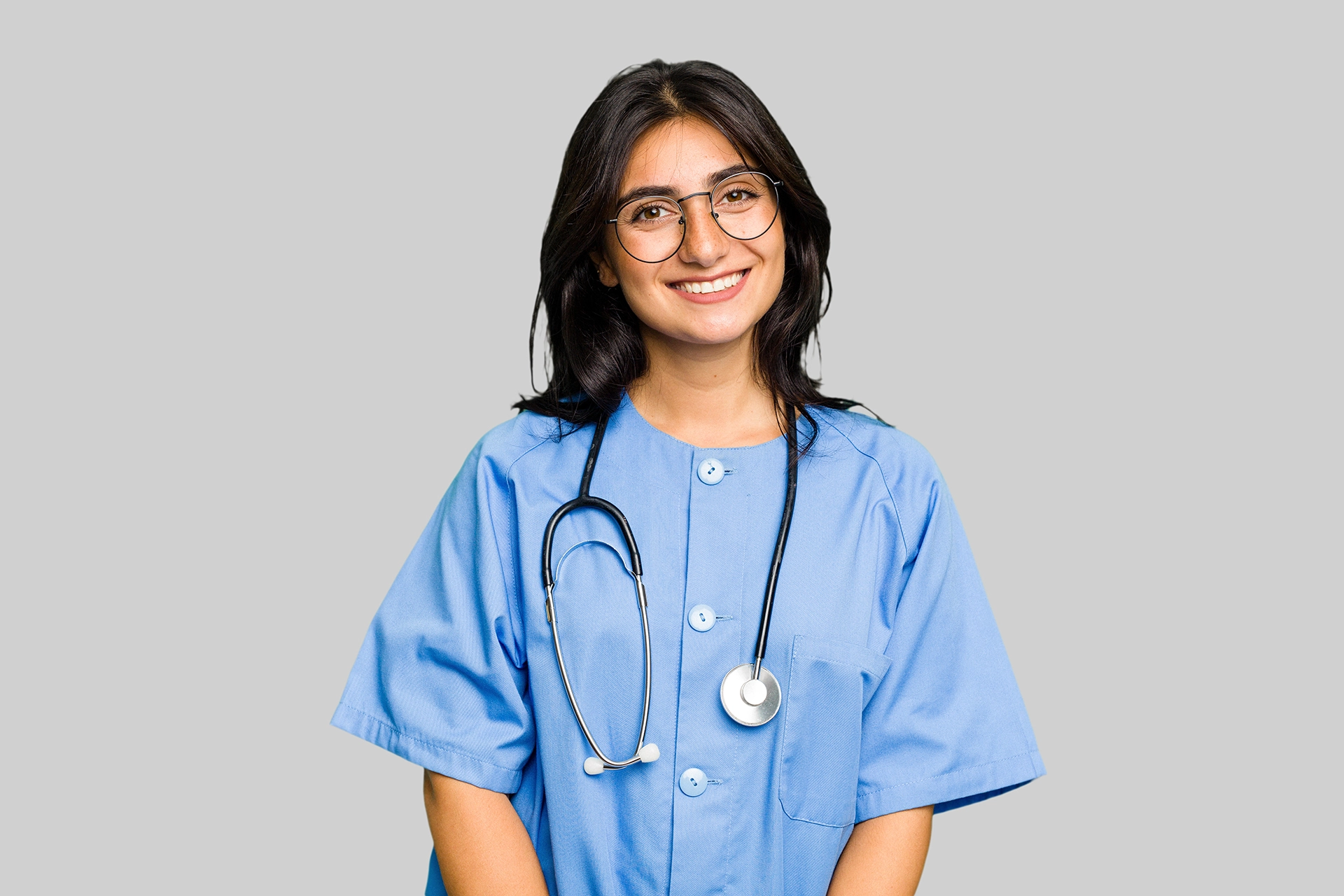 About the GCAN-ANP Course at IHM
The GCAN-ANP course at IHM is specifically designed to cater to the needs of overseas registered nurses who aspire to obtain Australian Nursing registration. Our comprehensive program equips nurses with the essential knowledge and skills required for Australian nursing practice, ensuring they are well-prepared to achieve their goal of becoming registered nurses in Australia.Our GCAN-ANP course combines academic excellence, practical training, and flexibility to help you succeed in your nursing career in Australia.
Highlights of the course:
This course prepares you for your nursing practice in Australia which familiarises you with the Australian Nursing Context.
It prepares you NCLEX program.
This course also prepares you for your OSCE exam, which will be conducted by APHRA
Course Structure:
The course is structured into three units, each designed to cover crucial aspects of nursing practice in Australia:
N9001 – Professional Issues and Policies in Nursing
(12 credits)
N8001 – Australian Nursing Practice
(12 credits)
N8002 – Professional Reflection in Australian Nursing Practice
(8 credits)
Modes of Delivery
We understand the diverse circumstances of our students, which is why we offer two distinct modes of delivery to suit individual preferences and situations:
Hybrid Delivery
with NCLEX and OSCE Preparation
For working nurses who wish to continue their current job overseas, our online delivery option allows them to conveniently access the course materials. With a dedicated NCLEX preparation component for three months, after passing the NCLEX-RN online exam students they will then travel to Australia to effectively prepare for the OSCE examination upon receiving the AHPRA letter to appear for the OSCE exam.
Go to course page
On-Campus Delivery
on a Student Visa
Designed for nurses who prefer to travel to Australia, this option provides an immersive experience. Students studying on a student visa can work and study concurrently, enabling them to gain practical experience in Australian healthcare settings while preparing for the Outcomes Based Assessment.
Go to course page
Course Benefits
Please note that completion of this course does not directly lead to registration as a nurse or midwife in Australia. However, our program offers significant advantages:
Australian Postgraduate Nursing Qualification
By enrolling in our GCAN-ANP course, you not only prepare for the OBA exam but also earn an Australian postgraduate nursing qualification. This means you are investing in a comprehensive program that goes beyond exam preparation, providing you with a valuable qualification recognized in the Australian nursing industry.
Tailored for Overseas Registered Nurses
Our course is designed specifically for registered nurses with a Bachelor's degree or a Post Bachelor's degree in Nursing who are already in the Australian Nursing registration process or planning to start it. We understand the unique needs and challenges faced by overseas nurses and have tailored our curriculum to meet their requirements.
Benefits of Employers:
The current employees (overseas registered nurses) hired by them can be trained to become Australian RN's
The current skilled nurse shortage GAP for RN's in Australia will be bridged.
As the course is online the employees will have flexibility with their study's that will not hamper their working hours.
Benefits of Overseas Nurses:
Explore the Australian Nursing context.
Nursing qualifications with bachelors with AQF level 7 will be up to level 8 with this course.
Nurses with a Diploma AQF level 6 will be brought up to level 8 with this course.
Employment opportunities with great wages, where the student can cover student fees at the same time save money.