Nature's bounty is evident in Perth, famous for its gorgeous beaches with endless stretches of sand, sea and sky. Due to its great outdoorsy weather, WA is a haven for activities such as kayaking, surfing, diving, sailing and more. With its burgeoning bar scenes, open arts festivals, world-class beaches and expansive parklands, the people of Perth enjoy a relaxed lifestyle unlike any other!
Tourists can enjoy a picnic at the one of the biggest inner-city parks in the world, Kings Park or dive into the crystal clear waters at Cottesloe Beach. Further south, Fremantle is known for its ferry rides and relaxing cruises up the Swan river with swimming and snorkelling at Rottnest Island. Even further down the coast is Rockingham, where you can view a spectacular array of marine life including wild dolphins and humpback whales. Taste sweet vines at Swan Valley, Western Australia's oldest wine growing region. Margaret River, three hours from Perth, is home to lovely iconic vineyards, produce farms and art galleries that are a feast for the senses. The cultural scene at Perth is buzzing with music, theatre, film and art.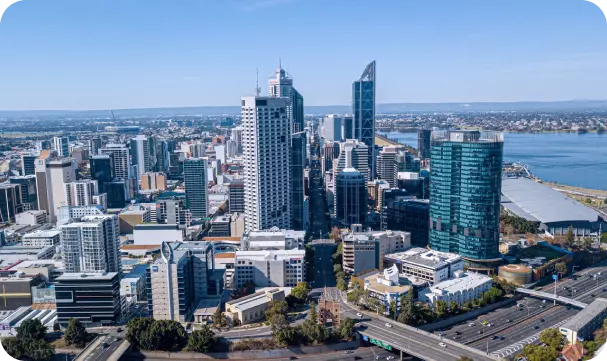 The Mediterranean climate of Perth boasts warm, sunny weather for most of the year. Summers are generally hot and dry and last from December to February, while winters are from June to August and are relatively cool and wet. This region is known for its economic prosperity, with large-scale investments in mining, energy, construction, technology and research.
The main attractions for tourists are Kings Park & Botanic Gardens, Bell Tower, Perth Zoo, Perth Mint, Adventure World, Fremantle Prison, Crown Casino, Cottesloe Beach, Scarborough Beach, Rottnest Island, Penguin Island, The Pinnacles, Caversham Wildlife Park, SciTech Discovery Centre, Museum of Western Australia, Art Gallery of WA, Mundaring Weir, Avon Valley, Swan Valley, Margaret River, and Yanchep National Park, among others.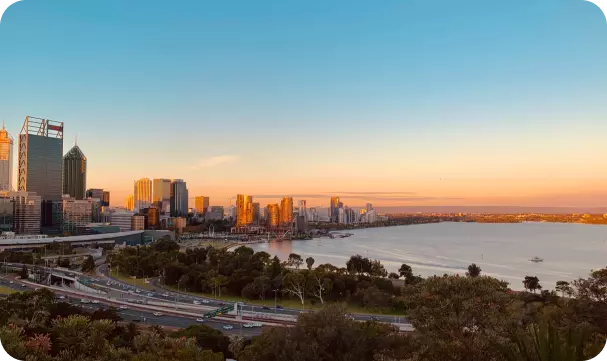 Students can seek accommodation that is close to a train station or buses that stop at the CBD. Make sure that you do some research before you start looking for rentals, as some places are expensive. You will find Perth's Public Transport System is easy to navigate as it is divided into travel 'zones'. International students can avail of a sizeable 40 percentage discount on all public transport throughout WA.
Perth is known for its cuisine and offers an eclectic mix of cafes, cool bars, fresh seafood, and eateries from every part of the world including Thai, Chinese, Indonesian, Italian, Vietnamese, Indian, Korean and Japanese restaurants. Don't forget to sample the delights at the Jamie's Italian and Brookfield Place in Perth's CBD.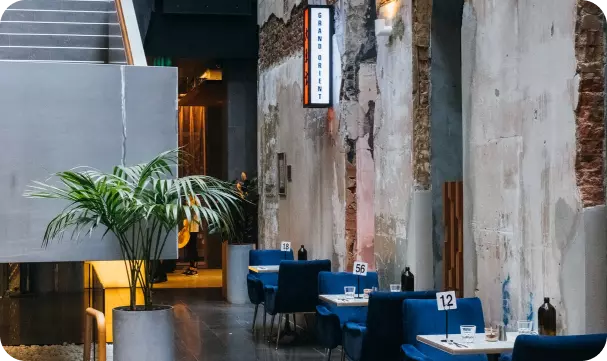 Campus Address and Location
Perth Campus
Level 4, 12 St Georges Terrace
Perth, WA 6000
Australia
Public Transport
Perth Central Area Transit (CAT) buses are free. You may get on and off them as often as you like without paying a fare. These services are brought to you by Transperth and the City of Perth.
11 Minutes' Walk to McIver Train Station, Perth WA 6000
13 Minutes' Walk to Perth Train Station
Red Cat – from Hay Street, Victoria Avenue
Frequent Bus Services available.
Student Life at IHM
We believe that your period of study with us should be an extraordinary experience, where you get to reach your highest potential both in your academic life as well as your personal life. Our faculty are always available to lend a guiding hand whenever you need it. We are aware that every student has a unique background and a different set of needs, and all our programs and services are tuned to this understanding. We support our students in leading healthy and fulfilling lives both inside and outside the confines of the classroom and throughout the duration of their study. All our programs are designed to foster excellence and equip our students to create a mark for themselves in the global healthcare environment.
IHM Culture
Our community is a celebration of diversity, with students from many nationalities, races, religions, gender identities, ages, physical capabilities and socio-economic backgrounds. We work hard to build an inclusive culture that welcomes all students regardless of who they are and where they come from, and help them to feel welcomed and safe within our community. We love teamwork and collaboration and have a strong culture of appreciation and gratitude for what others do to support us. Our faculty and students participate in community social initiatives, and believe in helping those less fortunate than ourselves in a variety of ways.