Well known as Australia's sporting and cultural capital, Melbourne is a city with a touch of class. As Australia's second largest city, it is a potpourri of cultures, cuisines and ideas and is a city known for the diversity of its style, fashion, food, architecture, theatres, galleries, and gardens. Melbourne is home to almost four million residents from over 140 nations and international students are sure to find friends from somewhere close to home.
This city is an eclectic blend of the old and the new, which is best reflected in its architecture – while the Flinders Street Train Station and ornate boulevards showcase the beauty of its elaborate Victorian architecture and reflect the city's rich history, its modern face is evident in the contemporary style of starkly modern buildings like Federation Square. The economy of Melbourne is particularly strong in education, finance, manufacturing, research, logistics and transportation and tourism sectors, and the city is home to the headquarters of many of Australia's largest corporations.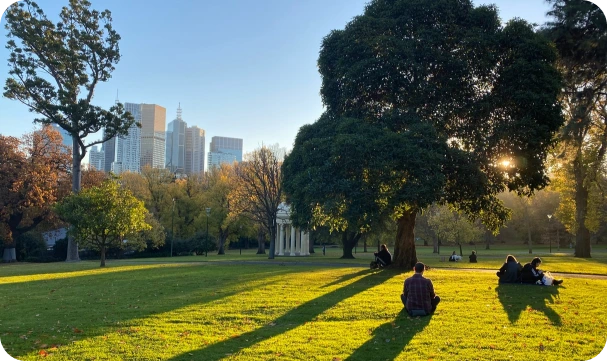 Melbourne is infamous for its unpredictable weather that can catch you off guard, and tends to experience colder winters than other Australian capital cities. During the springtime, gardens and parks are frequented by tourists, and during the summer, the lovely golden beaches are always packed. Cozy and warm European-style cafés and bars are happening places during the seasons of autumn and winter.
Among the main attractions in Melbourne include Federation Square, Flinders Street Station, Queen Victoria Market, Crown Casino and Southbank. Those who love nature and animals would find the Great Ocean Road, Yarra Valley, Melbourne Zoo/Healesville Sanctuary and Melbourne Aquarium of particular interest. If you're looking for some more places of tourist interest, do check out Phillip Island, Sovereign Hill, Dandenong Ranges/Puffing Billy, Docklands, National Gallery of Victoria, Melbourne Museum, Melbourne Observation Deck, Grampians, The Arts Centre, Mornington Peninsula, The Snowfield, and the Melbourne Cricket Ground (MCG).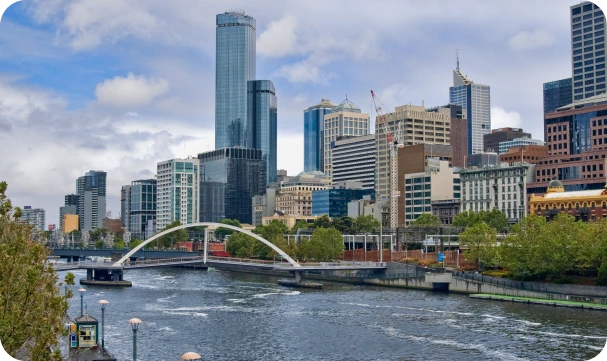 Campus Address and Location
Melbourne Campus
Level 2
187 Boundary Road, North Melbourne
VIC 3051, Australia
Student Life at IHM
We believe that your period of study with us should be an extraordinary experience, where you get to reach your highest potential both in your academic life as well as your personal life. Our faculty are always available to lend a guiding hand whenever you need it. We are aware that every student has a unique background and a different set of needs, and all our programs and services are tuned to this understanding. We support our students in leading healthy and fulfilling lives both inside and outside the confines of the classroom and throughout the duration of their study. All our programs are designed to foster excellence and equip our students to create a mark for themselves in the global healthcare environment.
IHM Culture
Our community is a celebration of diversity, with students from many nationalities, races, religions, gender identities, ages, physical capabilities and socio-economic backgrounds. We work hard to build an inclusive culture that welcomes all students regardless of who they are and where they come from, and help them to feel welcomed and safe within our community. We love teamwork and collaboration and have a strong culture of appreciation and gratitude for what others do to support us. Our faculty and students participate in community social initiatives, and believe in helping those less fortunate than ourselves in a variety of ways.