Delivery Mode: On Campus

Accreditation: TEQSA

AQF Level: 09

Course Duration: 2 years full time*
4 years part time

CRICOS Course Code: 105600C
About the
Course
With a Master of Nursing degree, you may advance your nursing profession and position yourself for leadership positions. This degree program helps you develop the advanced clinical decision-making abilities you'll need to improve health care delivery in the workplace.
Registered nurses who complete IHM's Master of Nursing program are expected to be able to integrate advanced nursing knowledge and clinical abilities in an ever-changing health care environment to lead and change their profession.
Course Flexibility
What you need to know:
IHM believes in flexible learning as most of our Master of Nursing students work full time. Keeping this in mind, we have formulated the following to enhance our student experience where the student gets to keep their current job while studying with us at IHM:
Master of Nursing course has monthly intakes for N9001 unit. Nursing professional issues and policies to provide more academic support and focus for students.
Every year, we have three scheduled intakes for Master of Nursing courses in March, July, and November.
Join the course to
achieve your dreams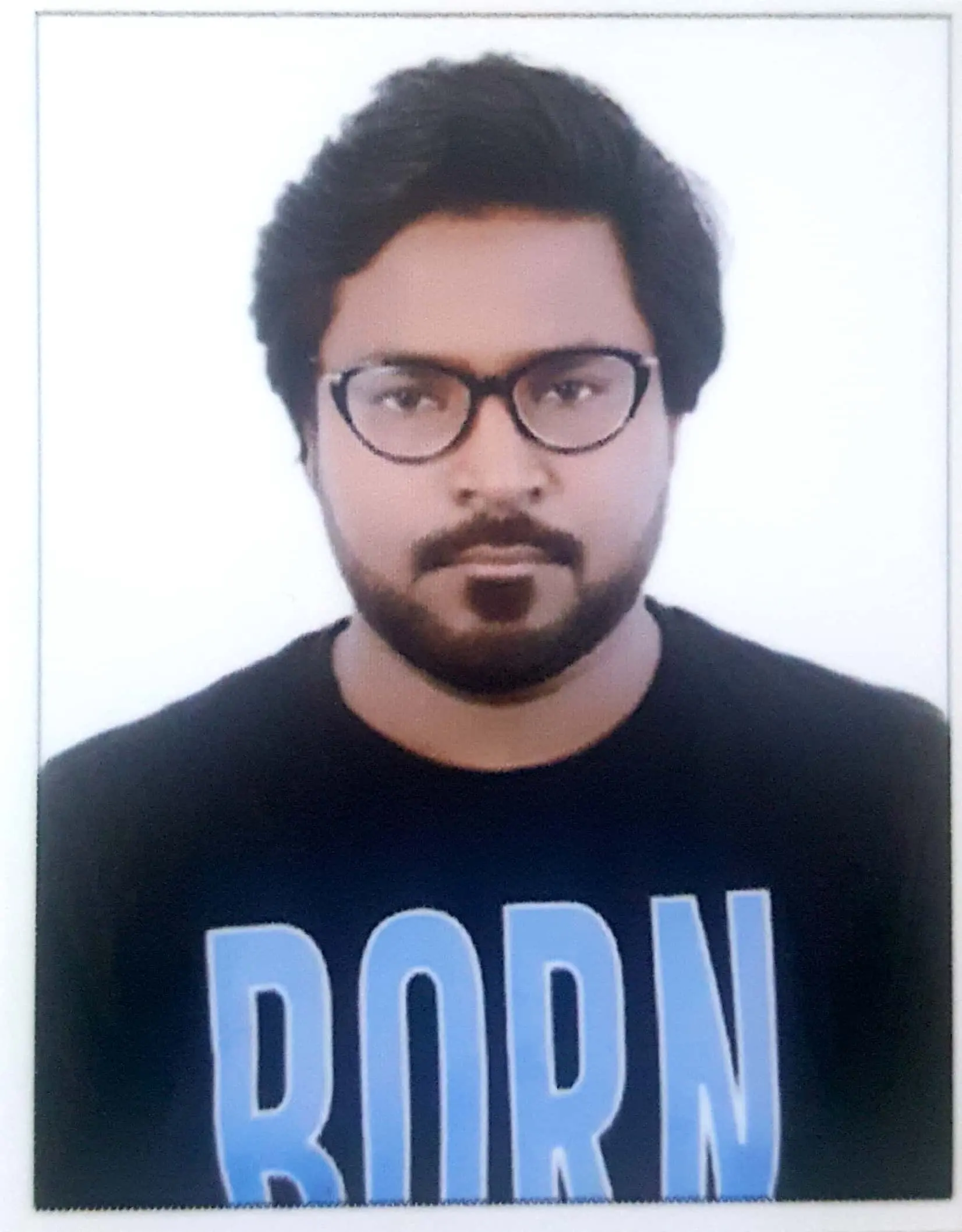 Qhayam Mohammed
I embarked on my Master of Nursing with IHM in November 2021. I had the privilege of expanding my nursing knowledge and developing crucial nursing management skills. The program gave me a comprehensive understanding of nursing, equipping me with the expertise needed to excel in my field.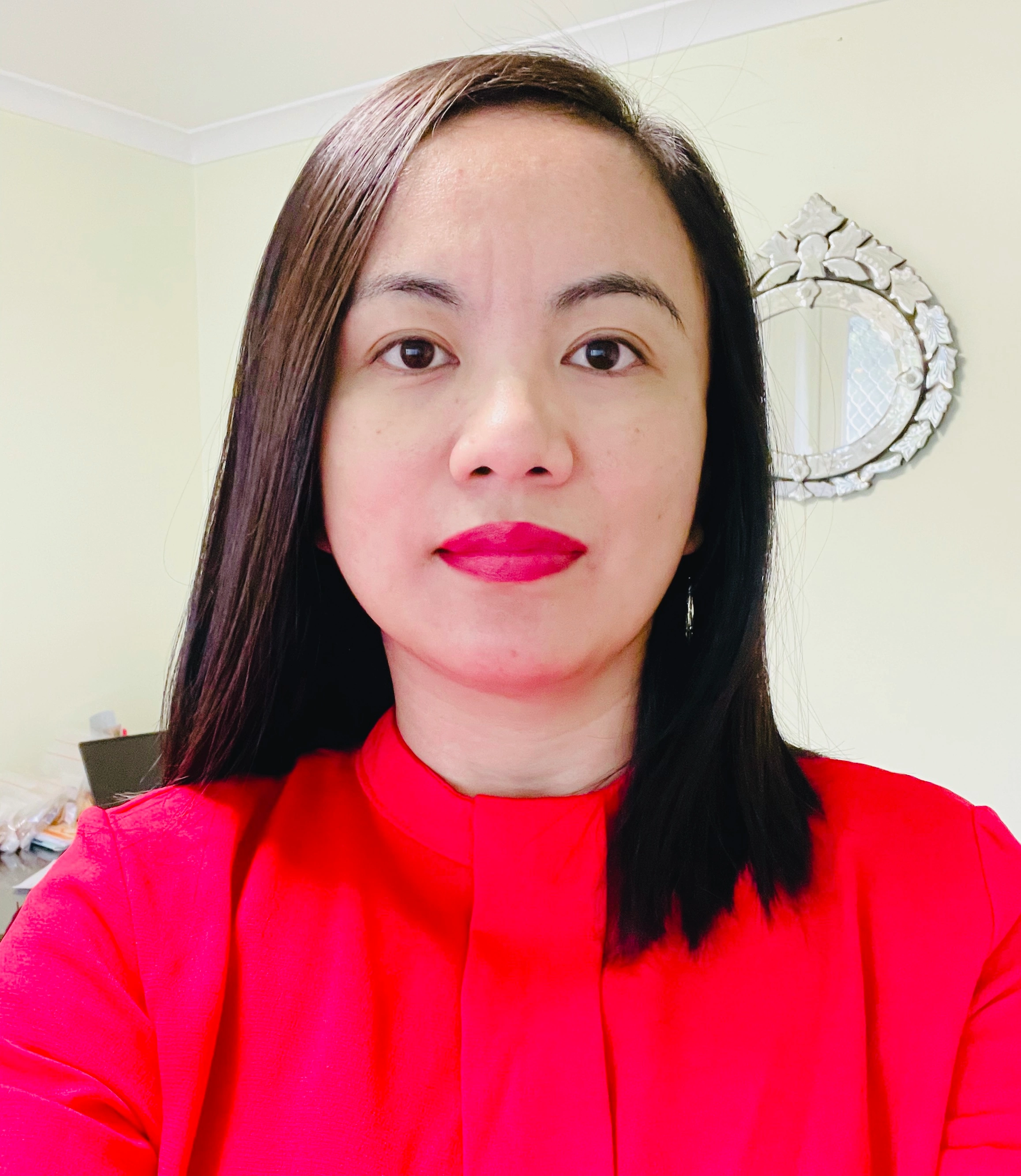 Nimfa Marano
What attracted me to IHM's Master of Nursing is the great campus in Melbourne, Victoria that offers quality healthcare education to enhance skills and competence. The NCLEX and OSCE Prep has lectures and question banks to help us ace the exam. The integrated online library makes our life easier.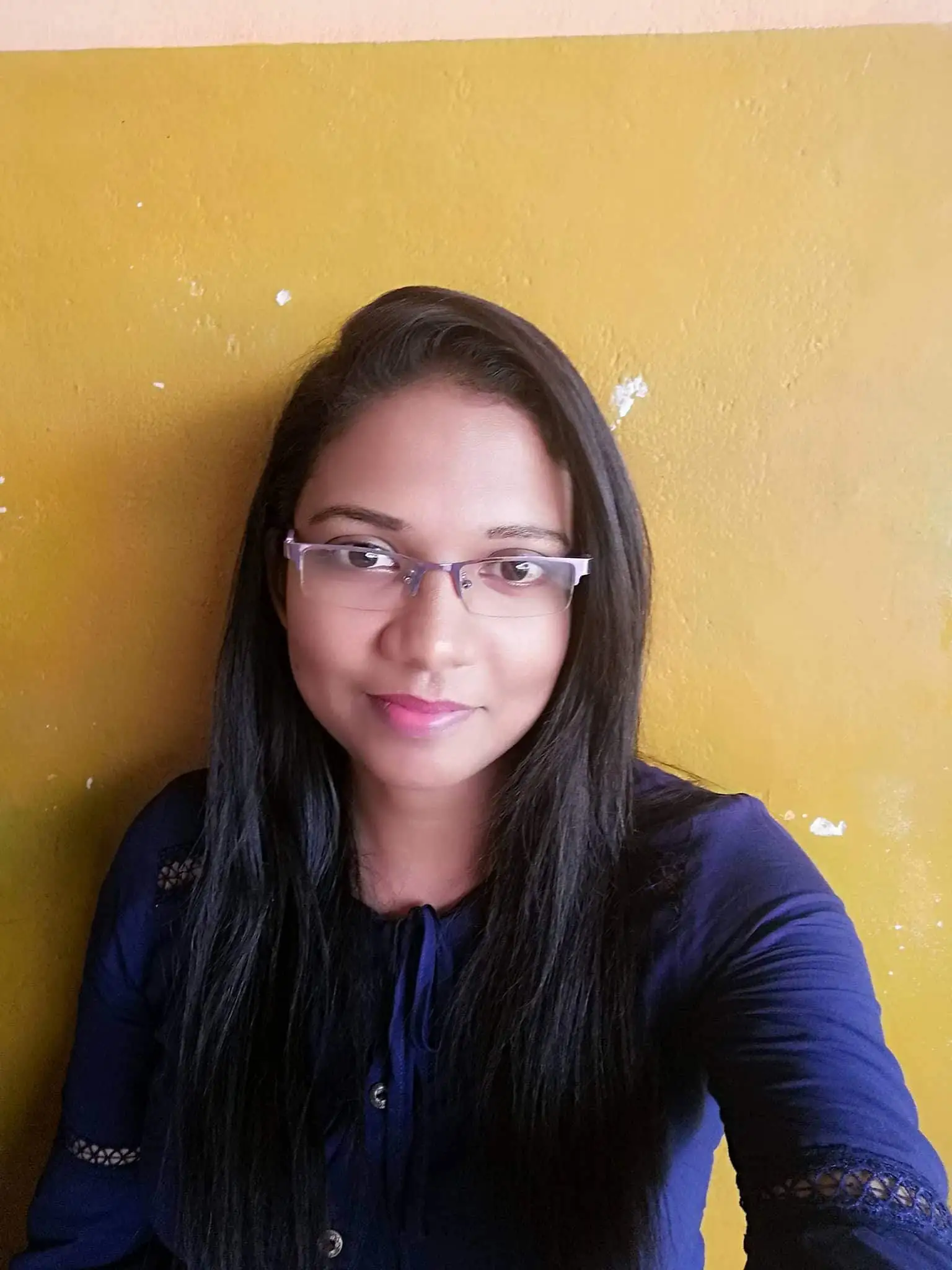 Anuradha Samarasinghe
Best ever selection of my life was choosing Institute of Health and Management (IHM) for my higher education. Because, as an international student in Australia, we have to face different kind of hurdles and IHM gave full support, guidance and motivation to succeed my goals. IHM is conducting various kind of courses for the local students and the international students as well. Therefore, it gives us choices to select most suitable course for us.
Details about the
Course
Imagine leading a team or delivering a change in the nursing practice. Australian healthcare requires a large number of nurses, who are in high demand due of their wide range of practice and medical care approaches. As a nurse, you may play a vital role in promoting health, preventing illness, and caring for all people by completing our Master of Nursing degree program.
This degree will equip you for a wide range of positions in the industry and in the Australian healthcare setting. Health care facilities and community health centers around Australia are among the places where you might find this type of work.
The course combines theoretical and practical knowledge in a way that allows you to continue working while completing your education. As a result, you'll be better equipped to take full control of the nursing profession as it undergoes a rapid transformation in the ever-evolving healthcare environment.
To improve patient health outcomes, graduates will be able to implement culturally safe and person-centered care in their nursing practice.
IHM's Master of Nursing course won't lead to direct nursing registration with AHPRA.
Industry partners and job placements.
Clinical placements will be completed in industries such as private and public hospitals,GP clinics,and aged care.Placements are organised at the national level to ensure that exposure to the clinical field and learning outcomes are maximised
Frequently Asked Questions
Students can receive 104 weeks of COE if they complete the course in its whole, which is 2 years (104 weeks).
The Master of Nursing program at IHM is not an ANMAC-approved program of study, hence completing it does not lead to direct registration.
No, the Master of Nursing course at the Institute of Health and Management (IHM) is exclusively offered to registered nurses having a bachelor's degree in nursing or an equivalent qualification.
Australia's Tertiary Education Quality and Standards Agency has accredited the course (TEQSA).
Australian higher education institutions are regulated by the Tertiary Education Quality and Standards Agency (TEQSA).
Yes, the course includes 12 units to study with 128 credit points.
An IELTS level of at least 6.5 with no bands less than 6, or equivalent scores in OET/PTE/other recognised English examination; or
Direct entry through a pass in English for Academic Purpose (EAP) course with a minimum score of 70%
English Requirement:

IELTS: Overall 6.5 and no band less than 6.0
PTE: Overall 56 and no band less than 46
OET: B for each test component
There are three periods of this course per year. The months of March, July, and November are the beginning points for each of these cycles.
To be eligible for admission to the Master of Nursing course an applicant is required to:
Have completed a Bachelor of Nursing degree or an equivalent qualification;
Be an AHPRA registered nurse; or
Be a registered nurse with the Nurses' Board/Council from the country of origin or place of residence and must have English Language proficiency as evidenced by:
English Language Proficiency Entry Requirements has to be met by the student
English Language Proficiency Entry Requirements
IHM's Master of Nursing helps you sharpen your skills in professional communication, listening, critical thinking, and technology. With this degree in hand, you'll be able to take advantage of more professional and leadership opportunities, including:
Clinical Nurse Specialist
Staff development Nurse
Clinical Nurse
Nurse Educator
Associate Nurse Unit Manager
Students must undertake and complete successfully 9 core compulsory units within three semesters. In the final semester there is an option to elect either 3 theoretical units or a Nursing project.
Core Units
| | | |
| --- | --- | --- |
| Unit Code | Unit Name | Credit Points |
| | | |
| | | |
| | | |
| | | |
Elective Units (Students must select one of the following two units below)
Unit Code

Unit Name

Credit Points

N9003
Professional Reflection in Nursing
N9004
Professional Experience Placement
(This unit is available only for Australian registered nurses)
Core Units
| | | |
| --- | --- | --- |
| Unit Code | Unit Name | Credit Points |
| | | |
| | | |
| | | |
| | | |
| | | |
| | | |
and the following three theoretical units in Option1
| | | |
| --- | --- | --- |
| Unit Code | Unit Name | Credit Points |
| | | |
| | | |
| | | |
or the following Nursing Project unit in Option 2
| | | |
| --- | --- | --- |
| Unit Code | Unit Name | Credit Points |
| | | |
Perth (SGT)
Face to Face Delivery
Mar 4, 2024
Jul 1, 2024
Nov 4, 2024
Sydney (Wentworth St)
Face to Face Delivery
Mar 4, 2024
Jul 1, 2024
Nov 4, 2024
Melbourne (North Mel)
Face to Face Delivery
Mar 4, 2024
Jul 1, 2024
Nov 4, 2024
International fee-paying : On Campus
Annual Fee :
AUD $24,000
Total Tuition Fee :
AUD $48,000
Administration* (Non-Tuition) Fee :


**Only applicable to international students.

**AUD $250 (Non Refundable)
Fees are subject to change annually.
Pay upfront and Save 10%.
Applicable for International (1 year fee) and full-fee students. Not applicable for funding students.
Payment plans for the Master of Nursing course are available.
i. Semester 1 fees paid on enrolment = AUD 12,250
ii. Semester 2 fees paid prior to the end of semester 1
iii. Semester 3 fees paid prior to the end of semester 2
iv. Semester 4 fees paid prior to the end of semester 3
*Books, equipment, and other materials are required to undertake the program and their cost is not included in the tuition fee.
*The Master of Nursing course is not accredited by ANMAC and does not lead directly to registration as a nurse in Australia.
Attention Students!
We would like to inform you about a recent surge in cyber scams. Your security is of utmost importance to us, and we want to ensure that you stay safe from potential threats.
Scammers have been employing sophisticated tactics to deceive individuals and steal sensitive information. It's essential to be vigilant and cautious when dealing with online communications and transactions.
For IHM's students, it's good to know that IHM's bank account details are not shared through email. Instead, the information is accessible through the secure Student Hub under Student Invoice & Payment. This method ensures that only authorised users with secure login credentials can access and view the information.
Additionally, making payments through the IHM website provides another secure option for transactions, ensuring that personal and financial details are handled in a safe and protected environment.
For any questions or concerns related to payments or account details, students should reach out to IHM directly through official contact channels (ihmaccounts@ihm.edu.au) to ensure the highest level of security and privacy.
AHPRA Registration Steps
We at IHM assist all overseas nurses to apply for nursing registration and complete their initial assessment. IHM also offers its students Outcomes-Based Assessment (OBA) at no cost. Moreover, it assists students preparing for NCLEX with its preparatory course that helps candidates enhance their professional knowledge and prepare for the Multiple-Choice Question (MCQ) examination that is part of the Outcomes Based Assessment (OBA) in Australia.
Step 1 – Self Check
If you are an internationally qualified nurse or midwife (IQNM) who wishes to register in Australia, you will need to complete the Self-check before applying for registration. This is an online check where you will need to enter your qualification information into the Self-check. Based on your qualification you will be assigned to one of three streams for registration.
The three streams are:
Stream A – IQNMs who hold a qualification considered to be substantially equivalent, or based on similar competencies, to an approved qualification
Stream B – IQNMs who hold a qualification that is relevant to the profession, but is not substantially equivalent, nor based on similar competencies to an approved qualification
Stream C – IQNMs who hold a qualification that is not substantially equivalent or relevant to an approved qualification

*There is no fee to use the Self-check
IQNMs that do not hold a relevant qualification (under section 53 of the National Law) or do not meet the required assessment criteria will need to upgrade their qualification in Australia before being eligible to apply for registration.
Step 2 – IQNM Assessment Process
Those who successfully complete the self-check must proceed in the IQNM assessment process.
For IQNM assessment process students will need to pay a non-refundable assessment fee of $640 AUD.
This fee contributes towards AHPRA's costs in checking IQNM documentation provided, and for the IQNM to undertake their orientation.
Step 3 – Orientation: Part A
90 mins of video orientation and quiz based on that video.
Step 4 – Portfolio Stage
At this stage you will have to upload all the attested documents as required.
Step 5 – NCLEX-RN (Multiple Choice Questions)
Multiple choice questions exam, the National Council Licensure Examination for Registered Nurses (NCLEX-RN) is an online test taken through Pearson VUE test centres in most countries.
For registered nurses, the NCLEX-RN registration fee is $200 USD (Approx. AUD 288), plus an additional international scheduling fee of $150 USD (Approx. AUD 216) ($350 USD in total) (Approx. AUD 504).
Step 6 – OSCE
A clinical exam to assess whether candidates demonstrate the knowledge, skills and competence of a graduate-level nurse or midwife from an Australian NMBA-approved program of study.
The OSCE will simulate a clinical environment and "patient" scenarios which Registered Nurses are likely to encounter when they assess, plan, implement and evaluate care. Nurses are expected to utilise a contemporary evidence base and effectively demonstrate the safe practical application of nursing skills.
The OSCE will simulate a clinical environment and "patient" scenarios which Registered Nurses are likely to encounter when they assess, plan, implement and evaluate care. Nurses are expected to utilise a contemporary evidence base and effectively demonstrate the safe practical application of nursing skills. The fee for sitting the OSCE is $2,000 AUD. The OSCE fee replaces previous bridging program fees from private providers. This fee pays for AHPRA's costs in running and maintaining the OSCE. AHPRA and the NMBA are funded only by fees, which must cover all costs of assessing IQNMs for registration in Australia.
Step 7 – Orientation: Part B
IHM's faculty includes highly skilled, well experienced Australian Registered Nurses who help students understand the foundation of nursing in Australia and nurture them to strive for the best. Since 2019, IHM has trained over 1700 IQNMs to get registered in Australia through the bridging program. With immense knowledge and experience, IHM has formulated this course to help nurses overcome OBA – MCQ exam.
The online learning platform used by IHM is interactive and innovative, through which students receive immense support, flexibility, and quality virtual learning experience. With IHM's Online learning platform students can experience learning that is centred around them, their work and other life commitments. Studying online with IHM means, care and support that students will receive at their fingertips, 7-days a week.
Through the program, nurses will learn about the Australian Healthcare system, the diversity of Australian culture and more importantly the standards of nursing practice required by Australian employers. NCAP for NCLEX – RN will build on the foundation of your professional knowledge and skills in nursing.
The best way to apply is to click "Apply Online" in the course page's upper right corner.
If you meet IHM's eligibility requirements, an admissions counselor will contact you to schedule an interview.
In the event that you do well in the interview, you'll receive an offer letter for enrolment in the program.
You will be invoiced for the course if you accept the offer letter.
A Confirmation of Enrolment will be sent to you once you've paid the enrolment fee.
You may apply for a subclass-500 student visa, to study on-campus in Australia.
Our partnerships are built through positive, transparent, and engaging collaboration, and we're grateful for the strong relationships we've built over the lifetime of IHM. These partnerships may vary in their nature but they all share the common fact that there's mutual benefit and a strong sense of purpose to move the healthcare industry forward.
We encourage Nursing institutions, Hospitals, Healthcare Organisations and nursing associations to submit their expression of interest to become our partners!
Our industry and clinical partners provide physical access to products that benefit the simulation experience for students at IHM. Other partners provide opportunities to develop clinical skills at their facilities, such as nursing homes and hospitals. We also provide opportunities to upskill staff with the latest course.