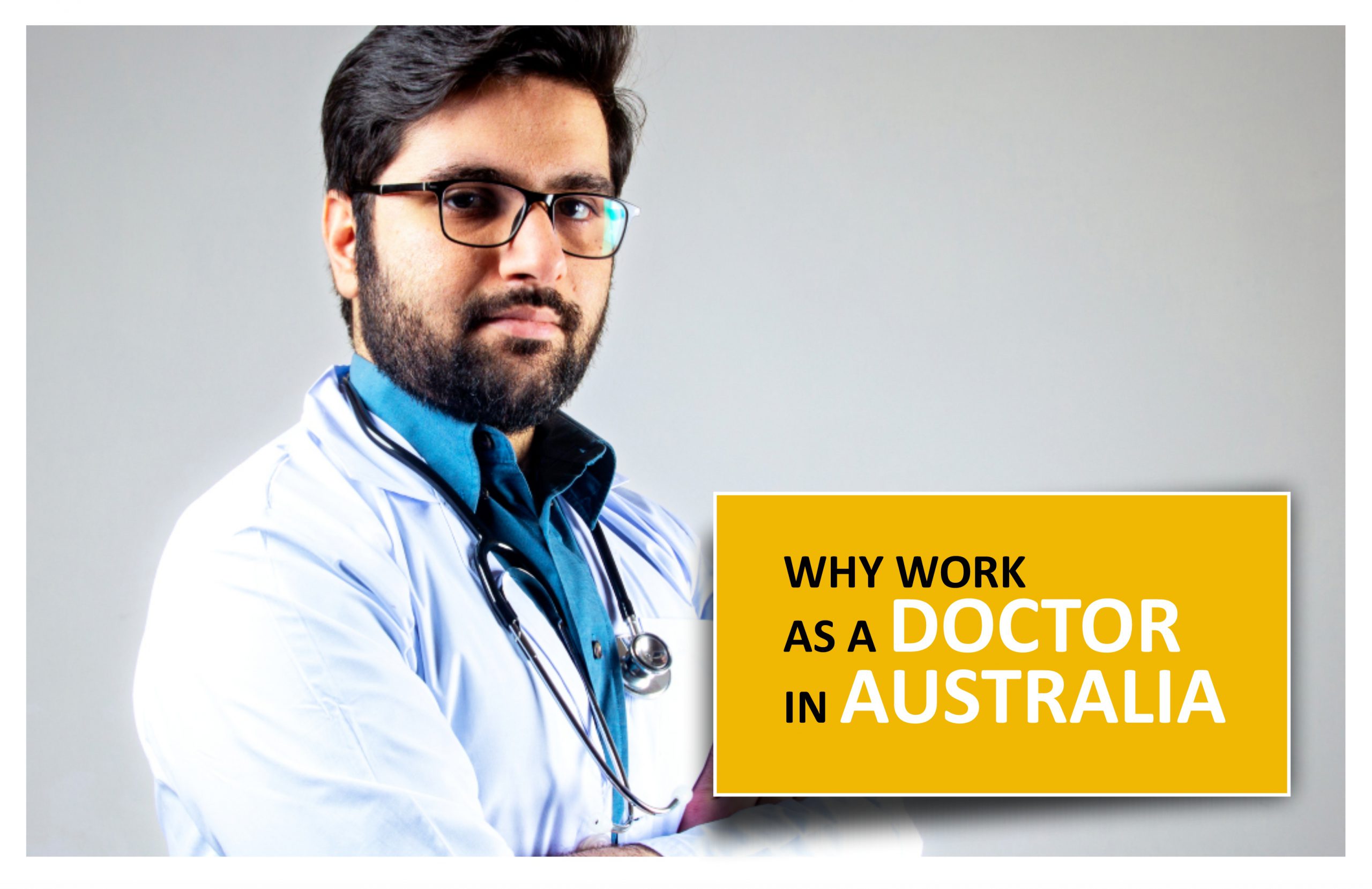 Posted on 9th August, 2022

8 Minutes read
Why work as a doctor in Australia?
Australia provides a great environment for medical professionals, internationally qualified healthcare practitioners, and experts from diverse other domains.  From ferocious deserts and lush forests to golden beaches and bustling cities, Australia is interesting. In terms of income, technological advancement, healthcare, and civil rights, Australia constantly ranks among the finest locations in the world to thrive. It is comparatively smaller in terms of population, and most of it is concentrated within and around metropolitan cities and coastlines. The expanse of the country results in a wide variety of climates and ways of living. Whether you wish to work locally, surf every day, live near the ski slopes, or experience life in the incomparable outback, you will always find an ideal location. Working in Australia may be extremely different from working in other nations due to its laid-back, productivity-oriented culture. The dress code, environment, and employer expectations of new workers are often less formal in Australian workplaces. However, there is still a need for high-quality output and a few more peculiarities to address.
Go through the list of some compelling pointers to help you settle down in Australia:
1. Communities in need of doctors: Some people living in faraway towns and cities in Australia find it difficult to access efficient healthcare providers. There are opportunities in these specific areas that may complement your academic credentials and individual goals. In each state and the Northern Territory, a Rural Workforce Agency exists. Rural Workforce Agencies can assist you in obtaining a job in a community with a limited supply of healthcare professionals. If you are an internationally qualified medical professional and want to become a doctor in Australia, you must approach some specialised agencies operated by the government of Australia, like the Rural Workforce Agency, to help you find some suitable opportunities.
2. Rewards for working in priority areas: As an overseas medical graduate, there are employment constraints in Australia. You will first need to focus on a particular area. Typically, priority regions are located in regional, rural, or remote places. Some of the compelling reasons to work in this domain:
It is a crucial step in getting your qualifications acknowledged.
The cost of living is affordable.
The people in town are kind and helpful.
There are more employment options for International Medical Graduates.
The General Practice Rural Incentives Program offers financial incentives for practising medicine in more rural areas.
3. The standard of living is high: Australia is a wonderful place to live for doctors to conduct business due to its exceptional health care system and employment prospects. In Australia, being a doctor is an acknowledged and rewarding doctor career. They are vital members of the community. Professionals have access to a competitive doctor's salary and benefits with great employment conditions. Their families might also have access to world-renowned academic learning and extensive private as well as public healthcare services.
4. Education and doctor career growth: In Australia, doctors are constantly acquiring new knowledge and honing their expertise. You must enrol in a course to get professional recognition if you want to practise in Australia. After completing the AMC preparation course satisfactorily, you will be well-prepared to pass the Australian Medical Council Examination. You will study everything about the Australian healthcare system and the current practice norms during the curriculum. It would be best if you familiarise yourself with the immigration, registration, and employment processes in Australia before beginning your job there. This may result in further work possibilities. There can also be alternatives to being employed in the public sector and advancing to a specialised position as well.
5. Job satisfaction: Regional, rural, and distant parts of Australia are in dire need of healthcare professionals, paving the way for internationally qualified doctors to make their way into the Australian healthcare industry, especially primary healthcare doctors. Currently, a vast majority of these regions lack access to the necessary health and medical services. You will assist wherever your abilities will have the most effect.
6. Job security: Places of employment in Australia urge employees to provide inclusive and sustainable growth. Your job service agreement and workplace regulations also safeguard you by offering security.
So, if you're thinking about giving it a shot, think about all the above considerations before committing and sign up for a preparation course to get started.
FAQ's
Yes, Australia is an amazing place for doctors to operate as healthcare professionals as it offers them easy access to inclusive and sustainable growth. Besides that, their families and loved ones are offered additional benefits like exposure to quality education, advanced healthcare facilities, and so much more.
Medical graduates from abroad can work in regional, rural, and remote locations in Australia. Most of their communities and rural regions are in need of doctors. To work as a doctor in Australia, you must have:
A recognised medical degree
A job offer
Your skills assessed and be on a registration pathway
English proficiency
A visa to work in Australia or permanent residency
Have Questions For Us?
We will answer everything.