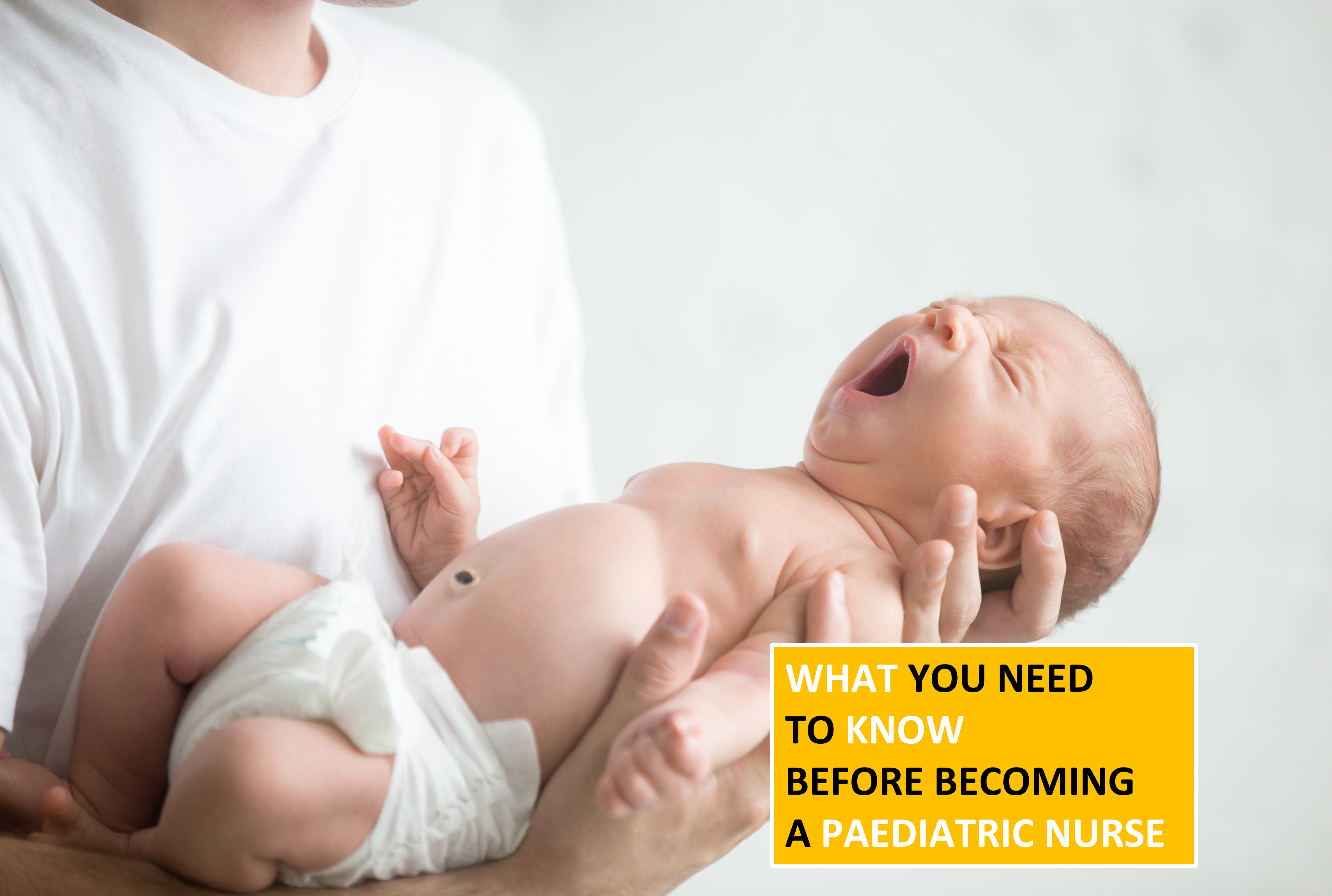 Posted on 14th September, 2022

8 Minutes read
What You Need to Know Before Becoming a Paediatric Nurse
Numerous employment opportunities have emerged in the medical and healthcare disciplines. In the medical and healthcare business, nursing is a career that will never go out of style. For example, a registered nurse (RN), a licenced practical nurse (LPN), and so on are all options that are available to you. When it comes to sub-disciplines of nursing, paediatrics has its own unique set of challenges and rewards. Choosing a career in paediatric nursing is an excellent choice if you like working with kids and want to work in the medical field. To be successful as a nurse, you must have a naturally compassionate and caring nature to handle any kid.
What is paediatric nursing? As a paediatric nurse, you will study a lot in school and throughout your training. The work is incredibly gratifying, but it also comes with its own distinct set of challenges, so it's important to have a plan. These are some considerations to have in mind before beginning a career as a paediatric nurse.
Children are not little grown-ups: You must understand that children are not just different medically but also developmentally. For instance, kids may not comprehend that a cut on the finger does not cause blood to ooze out since they are still developing. A child may also have separation anxiety if they are in the hospital and their parents have to leave for a long time.
You'll have to keep your distance if you want to be taken seriously: Nurses must maintain a professional demeanour since some patients will not have a positive result. It's considerably more difficult when you're dealing with children. Some patients may slip away, while others will have difficult family circumstances, making it difficult for the nurses who care for them to cope.
It's not always easy to put parents at ease: Sometimes, the most difficult part of this profession is interacting with parents who are overly concerned. When dealing with parents who are worried about the well-being of their children, stay calm and show empathy and compassion.
Having a good attitude is critical: As a paediatric nurse, you have to accept the fact that even very young children can pick up on your enthusiasm. They have an excellent sense of your temperament and can detect whether you're impatient, upset, or stressed just by glancing at your face. Your young patients will feel more at ease in a new and unfamiliar place if you're able to maintain a pleasant attitude.
It is essential that you have the flexibility and adaptability to provide treatment to a diverse group of patients: Even if you're caring for patients who are younger, they'll still have a wider range than you may imagine. Every patient has different requirements, so you'll learn how to handle anything from a newborn with RSV to an older adolescent with a possible injury.
Effective patient and family communication are essential: Since some of your patients will be younger and more vulnerable, you'll have to become an excellent communicator. Having a solid relationship and being able to quickly exchange information about the child's health with the child's family members is an important part of your job.
Your willingness and ability to care for yourself are absolute necessities: Nursing may have a negative impact on your health because of the long hours and stressful conditions you may face. When working with children, it may be difficult to watch them in pain or any other suffering. When working with severely sick children, paediatric nurses are under considerably greater stress, which may lead to burnout and compassion fatigue. As a nurse, you have a responsibility to look after your well-being as well as the health of those you care for.
So, if you are willing to keep up with all the aforementioned considerations, then you must start by signing up for a specialised course and initiate your career now.
FAQ's
Paediatric Nursing is a demanding and rewarding career route that provides a steady and adequate wage, work satisfaction, and security.
Paediatric nursing is substantially more challenging than other forms of nursing because of the age and cares that these young patients demand. By displaying tolerance and having a kind demeanours, these nurses help their young patients feel a bit less anxious. There is a possibility that paediatric nurses may need to assist kids who are in very critical condition.
In Australia, the average paediatric nurse income is $91,920 per year or $47.14 per hour. Entry-level salaries begin at $78,117 per year, with the most experienced professionals earning up to $118,673 per year. (Source: au.talent.com)
Have Questions For Us?
We will answer everything.
Get in Touch
We are here
to help you!
Get an answer on courses, costs, careers as well as facilities, entry requirements or just about anything else relating to studying at IHM.
We are here to help you!