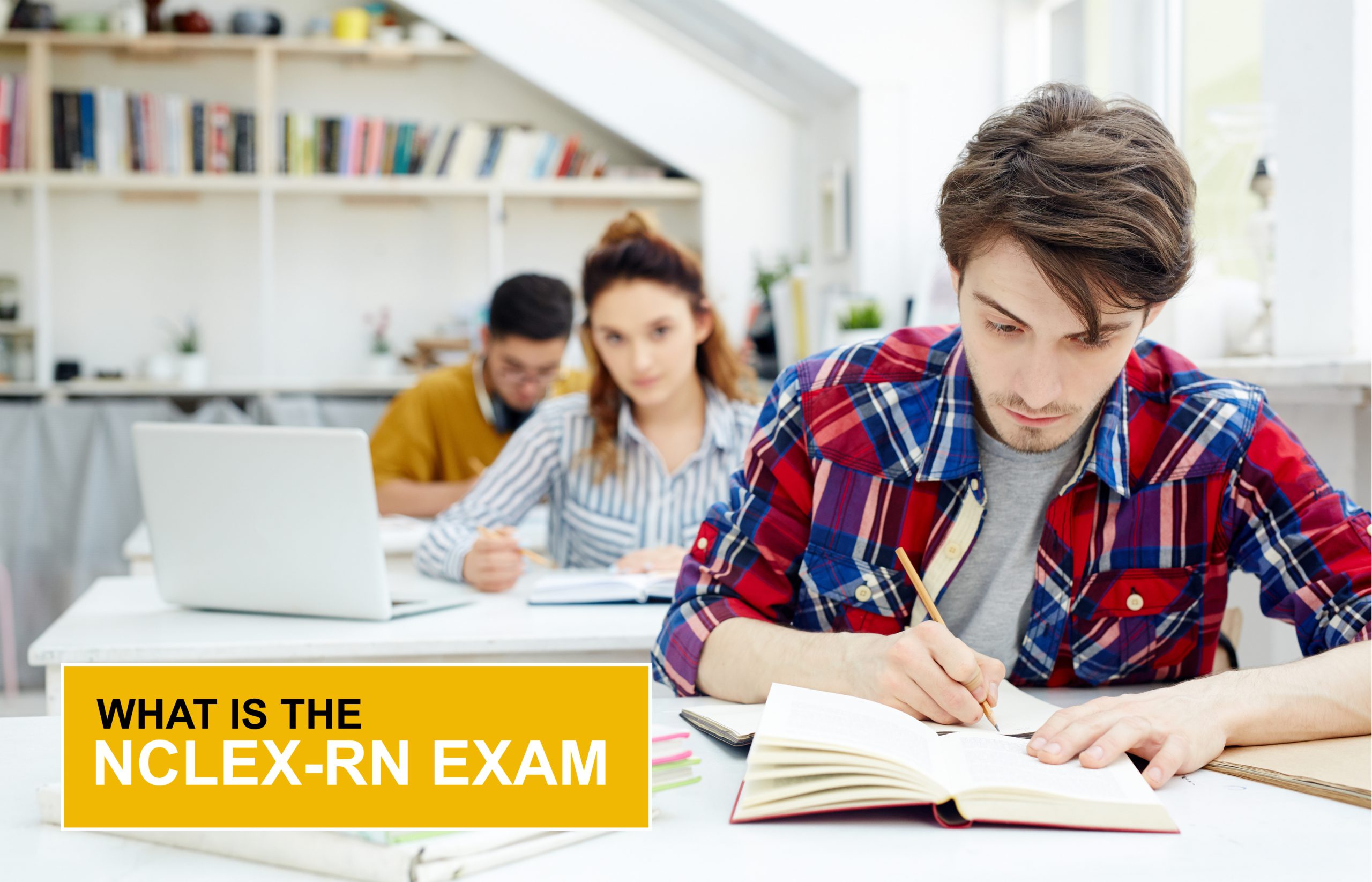 Posted on 19th October, 2022

6 Minutes read
What is the NCLEX-RN Exam
The NCLEX-RN, which stands for the "National Council Licensure Examination for Registered Nurses," is an assessment that assesses candidates' ability to integrate and evaluate the nursing information they've acquired in school. The NCLEX is a national examination for the licencing of registered nurses in the United States (1982 onwards), Canada (2015 onwards), and Australia (2022 onwards).
NCLEX examinations are developed and owned by the National Council of State Boards of Nursing, Inc. (NCSBN).
The NCSBN is a not-for-profit company that operates independently. The American Nurses Association (ANA) Council on State Boards of Nursing, which represents professional nurses, was the inspiration for the establishment of NCSBN. This separation was necessary for the organisation responsible for nursing regulation to protect the public's safety.
The NCLEX exam is a prerequisite exam required by the nursing organisation to determine a candidate's eligibility to practise entry-level nursing. Only individuals with a nursing degree from a recognised institution are eligible to take this exam. Nurses who want to become registered nurses should be aware of the significance of passing the NCLEX exam, which is a prerequisite. It is a crucial first step in developing a successful nursing career.
Framework:
The NCLEX-RN test is structured on a framework called "Meeting Client Needs." There are four primary classifications and eight further subdivisions. The medical model is used as the basis for many nursing schools, with students taking specialised courses in areas such as medicine, surgery, paediatrics, psychiatry, and obstetrics. The NCLEX-RN test, however, incorporates all of this information simultaneously.
Format:
All NCLEX questions are presented in CAT format. A computer adaptive test is a type of test in which the questions change dynamically based on your answers. The CAT adjusts the complexity of the test to each individual's ability level. The algorithm will pose progressively more difficult questions as you prove your knowledge of the subject matter.
From 1994 to 2017, 5.4 million nurses have taken the NCLEX Exam via CAT format.
The first one will be simple and well within your level of basic knowledge. Assuming that you properly respond to the questions, the algorithm will move on to one that is somewhat more challenging. If a question is answered wrong, the computer moves on to an easier one. Following this up throughout the assessment will help the computer decide your score. Perseverance is key in this test. If you anticipate having to wait for the whole allotted time, you won't have to worry if anything comes up.
HOW TO REGISTER FOR THE NCLEX-RN in Australia?
After completing the Portfolio Stage of AHPRA's online application and submitting all of the required certification papers, you will be issued an ATT. Once you've been given permission to take the exam, you'll be able to choose a testing window that works best for you. You may take the test whenever you like.
Number of questions: Each participant will be asked between 75 and 265 questions. You will be asked 15 experimental questions, the results of which will not be recorded in any way. Those in charge of the exams utilise them to see how candidates might respond to potential future exam questions.
Time duration: The time allotted for each question is unrestricted. The test, which begins with a tutorial, will give you up to 6 hours to finish it. Taking a break is not compulsory at any time. In any case, after 2 hours of testing, you may take a break if you'd like, and again after 3.5 hours.
How does the exam end? If one of the following happens during your exam, the test is over.
Your answers and performance meet the baseline requirements for passing this quiz –75 questions.
You have answered just the bare minimum of questions and show an incompetence to do even the most basic tasks.
That's the maximum number of questions you can answer-265 questions.
It's too late; you've already used up all of your allotted time- 6 hours.
Point to ponder: Ignore the time constraints of the test for the time being. You must allot 6 hours for the exam and expect to answer 265 questions. In the case of a lengthy test, keep in mind that you have a chance to pass as long as the computer keeps presenting you with questions; thus, give each one your whole attention and effort.
Re-testing for the NCLEX-RN exam: After 45 days have passed after the first administration, you may do it again. If this is your first time preparing individually, you can benefit from a more structured approach that will help you make the most of your study time.
No matter what approach you use, be sure you're using the diagnostic profile to support your strategy.
Have Questions For Us?
We will answer everything.