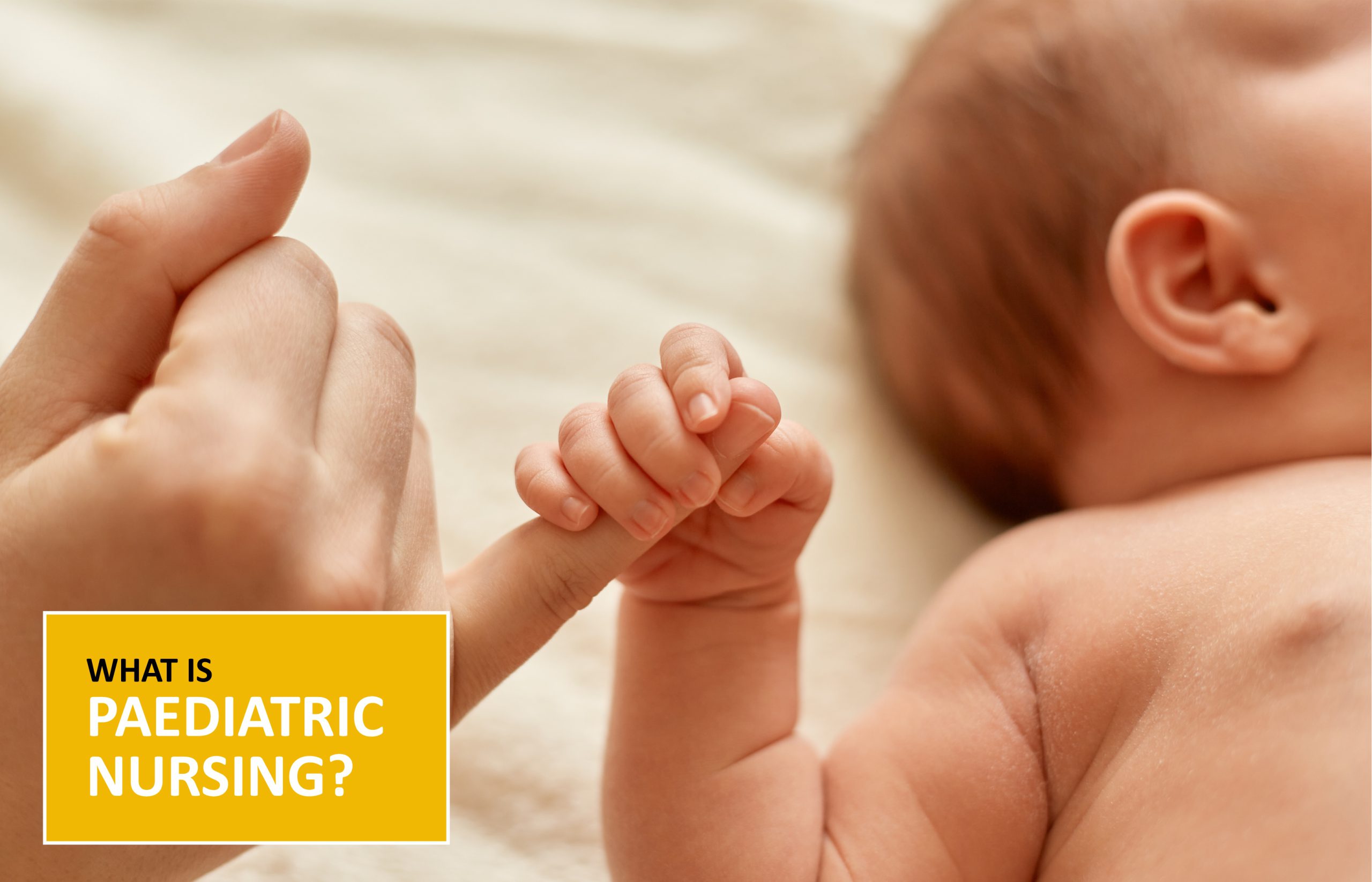 Posted on 15th September, 2022

7 Minutes read
What is Paediatric Nursing?
Amongst occupations, nursing is considered one of the most honorable. Being a nurse requires a certain personality, and those who choose to work with children are even more honourable. If you wish to help children when they are unwell, in pain, and vulnerable, you should become a paediatric nurse practitioner.
Paediatric nurses are licenced registered nurses with a focus on treating kids from infancy to puberty. They must know a lot about how children grow and change because illnesses and problems in children often show up in different ways than in adults and are treated differently.
Paediatric nurses frequently develop close relationships with their patients in unique ways since they are so much younger than adult patients. Playing games, cracking jokes, making comical faces, or holding their hands through challenging procedures are some examples of how to do this.
How to Become a Paediatric Nurse in Australia
1. Earn an Associate of Science in Nursing.
A strong education is necessary to work as a paediatric nurse. A nursing education degree called an Associate of Science in Nursing (ASN) usually requires two or three years to complete.
2. Complete a nursing bachelor's degree.
You can continue your education by pursuing a Bachelor of Science in Nursing, which normally requires six years of part-time study or up to three years of full-time study. Transfer credits and pertinent prior learning experience are used to determine admittance to the degree programme. For senior secondary, students must receive a minimum grade of 75%.
3. Successfully complete the National Council Licensing Examination (NCLEX-RN)
You can obtain your licence by passing the National Council Licensure Examination (NCLEX-RN) after completing a nursing programme of your choice. It is the last requirement before you may start working as a certified paediatric nurse, and it is administered by the Nursing and Midwifery Board of Australia (a nonprofit organisation).
4. Get nursing experience
Then, as a registered nurse, you can acquire real-world experience (RN). You can decide whether to pursue a different nursing specialty or paediatrics by gaining on-the-job experience. In any case, the routine tasks of your employment as a registered nurse will force you to acquire and build valuable skills that will help you in any future career in healthcare.
5. Get certified by the Paediatric Nurse Certification Board
Paediatric Nurse Certification Board certification is available to registered nurses. They must satisfy one of the following eligibility conditions: a minimum of 1,800 hours' worth of paediatric clinical experience accrued within the 24 months preceding the exam
3,000 hours of paediatric nursing experience, 1,000 of which must have been accrued in the previous 24 months, and a minimum of five years of experience as a registered nurse.
"The work that paediatric nurses conduct extends beyond just patient care. They frequently play a critical role in ensuring that kids receive quality medical treatment. "
What does a Paediatric Nurse do?
Paediatric nurses may be responsible for a wide range of tasks, depending on their place of employment. Some of their regular responsibilities include:
Evaluating and recording patient symptoms
Medicine administration
Checking the vital signs
Finishing diagnostic procedures
Carrying out little procedures like blood drawing or immunisation
Educating parents about a child's ailment or care
What You Need To Know Before Becoming A Paediatric Nurse, check here.
FAQ's
The average Paediatric Nurse Hourly Pay in Australia is AU $39.68/hour (Source: Payscale).
To offer children comprehensive, need-based care that is skillful, knowledgeable, and based on their needs, both in health and illness. Furthermore, to explain to parents and other family members the children's basic needs and to direct them in childcare.
Have Questions For Us?
We will answer everything.
Get in Touch
We are here
to help you!
Get an answer on courses, costs, careers as well as facilities, entry requirements or just about anything else relating to studying at IHM.
We are here to help you!