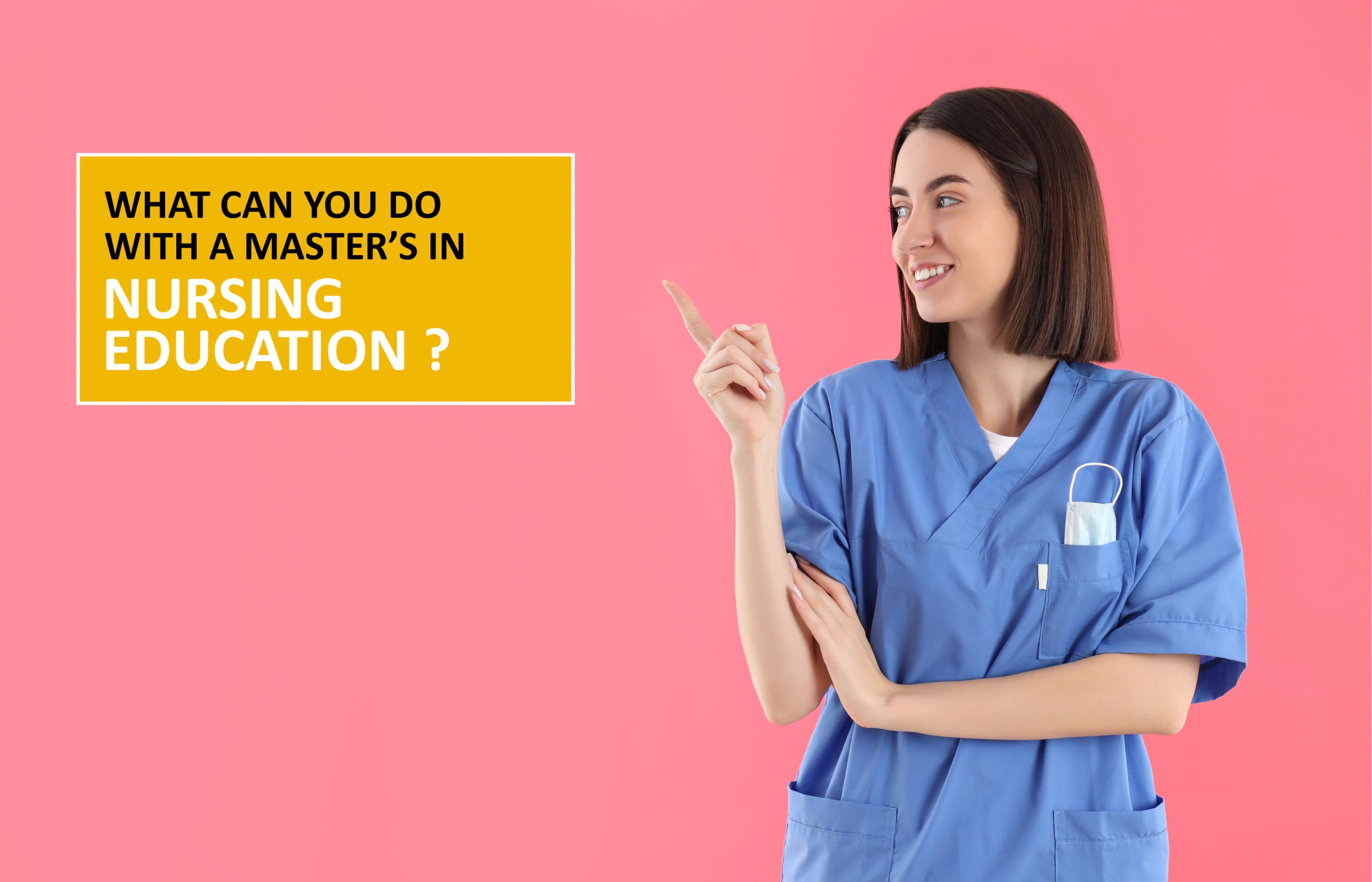 Posted on 22nd September, 2022

6 Minutes read
What Can You Do With A Master's In Nursing Education?
Perhaps you are considering furthering your nursing education but are unsure of which school would be ideal for you. Have you ever thought of becoming a health professional? If you like this profession and want to share your clinical knowledge, this route may be a good match for you. Undertaking a nursing programme will train you to shape the future generation of nurses. There are several certified programmes available to assist you to develop your nursing profession while also demonstrating your dedication to lifelong learning.
1. Job Market: There is currently a significant need for competent Nurses. Despite the present nursing crisis, nursing schools throughout the country have constrained student capacity owing, in large part, to a lack of instructors and clinical educators. According to the Australian Bureau of Statistics, there was a 7.9% nationwide nurse instructor vacancy rate in 2019, and over 75,000 competent applications have been turned down in recent years.
The average hourly wage for registered nurses (RNs) in Australia is AU$34.08 (Source: Payscale)
2. Employment Opportunities and Financial Gains: Nurses work not just in hospitals to instruct the nursing staff and guide future RNs, but also in colleges and institutions. Most hospital units engage nurse educators to assist with ongoing education for nursing professionals and to advise them on their career prospects. Most nurses work as clinical instructors as well as educators for hospitals or nursing schools.
Registered nurses with a master's degree might very well work in a range of settings and roles, including clinical instructor, unit nurse educator-assistant professor, and university lecturer. In addition to the joy of assisting young nurses as they begin their careers in nursing, highly educated nurse educators may very well be paid more.
According to the ABS Labour Force Survey, professionals in the community service sectors execute a broad variety of responsibilities that vary not just across industries but also significantly within industries.
In the Residential Care Services industry in 2010-11, 44% of employees were Personal Caregivers and Assistants. Nurses were the second most common occupying force, accounting for 17% of all employees. The remaining employees in this sector were employed in a variety of support positions.
3. Advance While You Work: A master's degree in nursing will help you advance your knowledge and understanding of this domain in a variety of settings. Skilled and experienced nurses are required to mentor subsequent generations of nurses in providing effective and compassionate care. While professional progression requires dedication, a certificate course or a nursing speciality is a feasible task for nurses with demanding schedules. Students can work on assignments and catch up on lectures remotely, for instance, at times that fit their job specifications, interests, and family obligations.
4. Specialization: Nursing involves multiple specialisations, including Medical-Surgical Nursing, Public Health Nursing, Neonatal Nursing (Child Development Nursing), Obstetricians and Gynaecological Nursing, and Mental health Nursing. Before choosing a clinical specialisation, nurses must consider two factors: their motivation, willingness to participate, and career alternatives. Every clinical specialisation has its own set of research findings and prospects, but your eagerness will propel you to greater heights in the healthcare market.
5. Specialized roles that can be explored with a master's in nursing:
Nurse Ethicist
Nurse Practitioner
Nursing Educator
Nurse Anaesthetist
Nurse Midwife
Health Informatics Nurse
Forensic Nurse Consultant
Nurse Consultant
Research Nurse
Clinical Nurse Specialist
Nurse Manager
A master's degree programme will also expose you to high-level professional alternatives. The roles indicated might be in health education, health care services, healthcare administrative structure, health information management, nursing informatics, pharmaceuticals, communication systems, or perhaps similar disciplines.
Have Questions For Us?
We will answer everything.