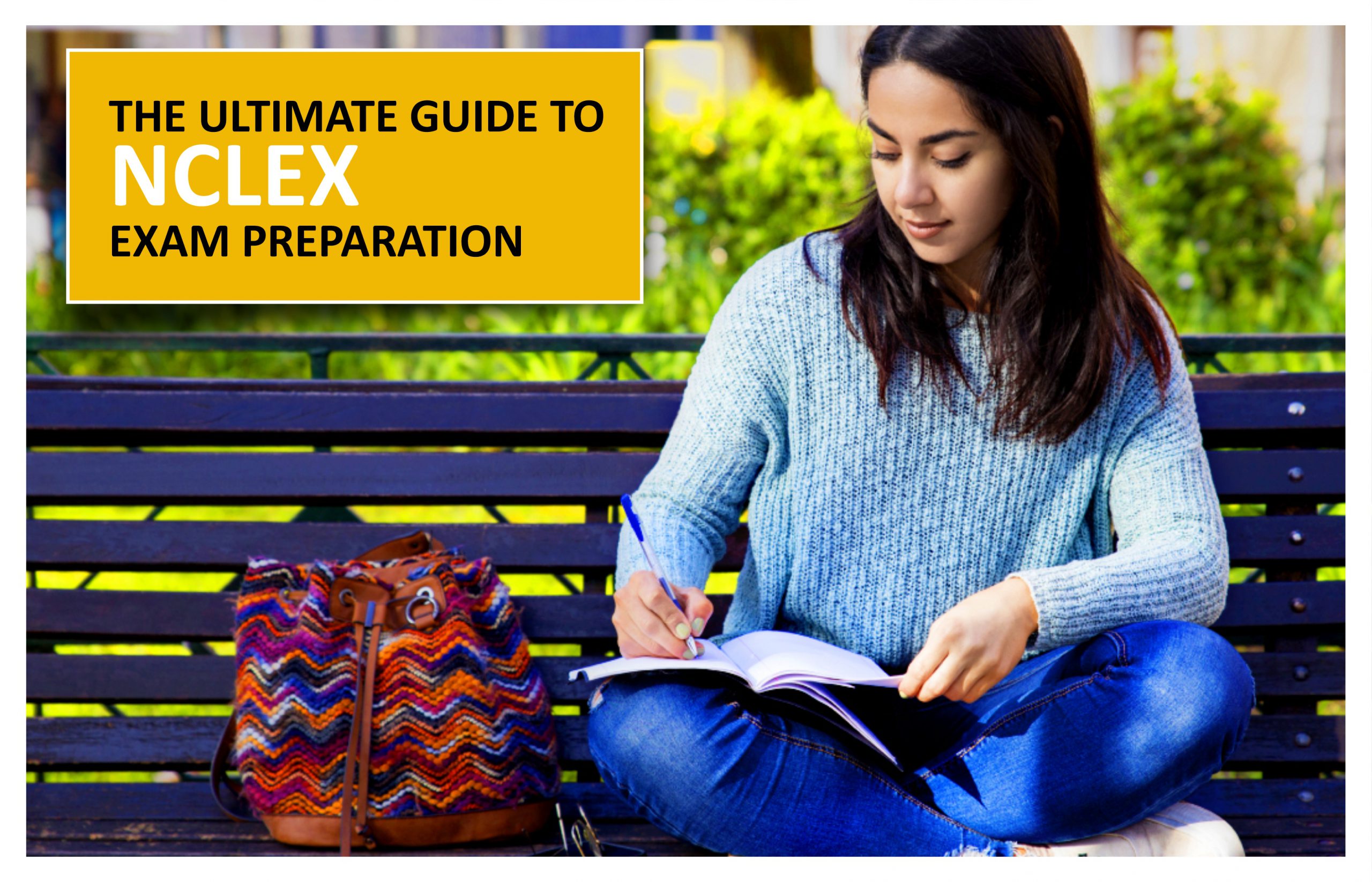 Posted on 11th August, 2022

9 Minutes read
The Ultimate Guide to NCLEX Exam Preparation
The NCLEX is a crucial component of every nurse's or aspiring nurse's medical career. It is an exam that decides whether or not you will get your nursing license, so appropriate preparation is essential. However, the NCLEX has several question types, and some will be more challenging than others.
In addition to reviewing crucial information, students preparing for the NCLEX must familiarize themselves with the consistent and systematic way as well as the test's general structure. Countless NCLEX study techniques are recommended by nurses who have taken the test, including the ones mentioned below:
1. Preparation may be more effective if done sooner rather than later after nursing school: Make a schedule that works for you by thinking about how you have prepared for big tests and other obligations in the past. You can make a personalised study plan to stay on track with the help of the online learning course or practise exams.
2. Put yourself in the footsteps of the test-makers: It might be difficult to pass the NCLEX since you must examine the questions carefully to guarantee that you're genuinely answering them. Numerous appropriate answers are provided for multiple-choice questions, but they are not always the best or most relevant. Finding the right response requires examining both the answer selections and the question's exact wording. NCLEX questions are constructed in a very precise manner, and there are occasionally hidden signs within the questions that provide hints as to the correct answers; you must examine the question's wording very carefully. Therefore, if you can study and evaluate how the question is phrased, you will be able to comprehend how you should respond.
3. Focus on technicalities: Focus on the terms used by the test creators, especially those termed as "extreme keywords," such as "always" or "never." These terms might help you distinguish the correct answer from a similar one. Learn the test's terminology by continuously completing practise questions, which brings us to our next technique.
4. Practise with sample questions and assessments: When you practise several sample questions, you begin to comprehend how the exam designers anticipate you to respond. Reviewing the material is useful for establishing your foundational knowledge but taking practise tests and answering sample questions is the best way to understand the test's structure and style. You can research, but that will not be sufficient to pass the test. Prepare for the exam by answering the practise questions and learning from the ones you miss.
5. Utilize your nursing school training materials, examinations, and other tools: Keep in mind that getting your nursing degree was a significant preparation for the NCLEX since the exam assesses the information you accumulated throughout the school. Before taking the NCLEX, you will likely have some study resources from school that will be useful to review.
6.Take a review course if possible: Spending some time revisiting the fundamental material in a targeted manner might increase the quality of your studies. This will help you set up a way to study that you can use for the rest of your study term.
7. It is highly advised to enrol in a preparation course to thoroughly go over each bodily system: Concentrate on inventive techniques, such as mnemonics, to help you remember crucial ideas or terminology. If you don't have the time or money to take a class, you can come up with your own ways to remember exam themes that are similar to some of these.
Although getting adjusted to the NCLEX's format will take some time and training for such a crucial exam is vital, consider that you have been studying for this exam since you attended nursing school. Adhere to a study schedule that will help you thoroughly prepare for the exam, but don't let anxiety over the exam become an impediment. Following these NCLEX study ideas, in addition to your unique study methods, can help you feel confident on test day and on your journey to becoming a registered nurse.
FAQ's
The NCSBN Board of Directors decided in December 2019 to enhance the NCLEX-PN Examination's passing threshold. The new passing threshold is set at -0.18 logits*, which is 0.03 logits higher than the previous threshold of -0.21 logits.
The NCSBN retake policy permits retakes eight times a year, with 45 days between each test.
Have Questions For Us?
We will answer everything.
Get in Touch
We are here
to help you!
Get an answer on courses, costs, careers as well as facilities, entry requirements or just about anything else relating to studying at IHM.
We are here to help you!