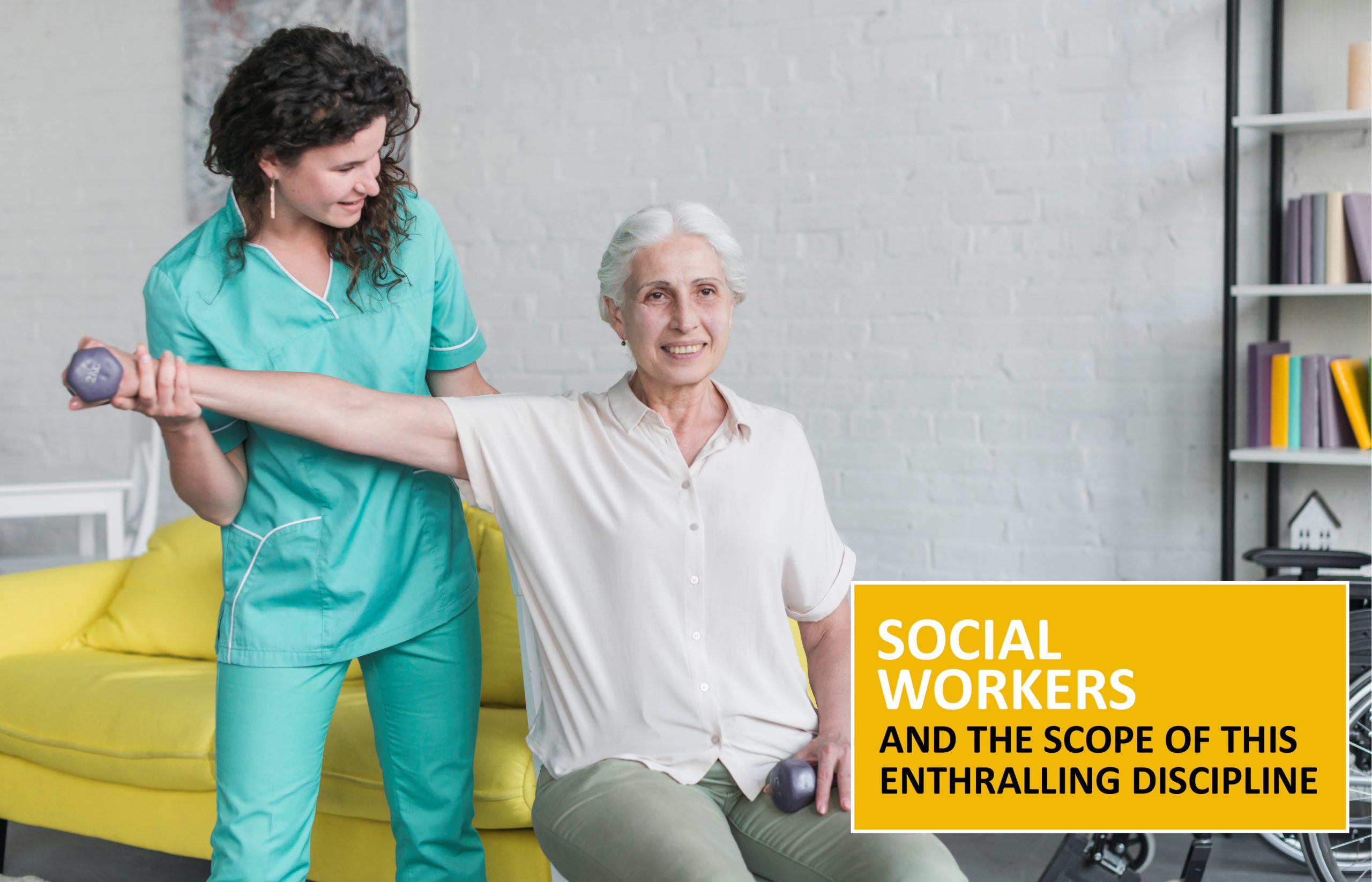 Posted on 22nd September, 2022

7 Minutes read
Social Workers And The Scope Of This Enthralling Discipline
Social workers have a significant influence on communities and the people who live in them. However, the job of the social worker has transformed in recent years and continues to adapt in response to the fast changes of the twenty-first century. The roles of social workers have evolved to encompass crisis management as well as leadership development and advocacy. Social workers may help communities by encouraging citizens to have an active part in defining social services, delivering education programmes, and promoting long-term financial independence.
Bachelor of Social Work is a four-year programme that prepares you to work in a variety of sectors related to social work and human services. You will be acknowledged as a professional and qualify for membership in the Australian Association of Social Workers after you have finished the programme.
A Bachelor of Social Work is required to work as a social worker in Australia. The training combines theory with clinical social work experiences. Students with existing tertiary credentials may also finish a two-year Master of Social Work programme.
Entry requirements:
Institutions have varying entrance criteria, so carefully study the course material on their website and approach them if you need any guidance or support. You must complete an Australian Year 12 or equivalent, as well as a formal English language exam.
Demand for social workers:
Social workers are typically drawn to people in the utmost need.
Forbes Magazine rated social work supervisors 7th on their list of the most fulfilling careers as they promote a strong sense of purpose.
The social work profession is undeniably evolving. The fundamental structure of the social worker position is changing to better understand the needs of community members by encouraging self-development and using technology to facilitate educational programmes.
According to a statistic, the proportion of social workers is predicted to increase over the next five years, from 32,900 in 2018 to 35,500 by 2023.
A career in Social Work:
Social workers have a wide scope of practise, since they interact with individuals of all ages, from infants to the elderly. They provide their assistance to people on an individual, institutional, and community level. Hospitals, clinics, the health industry, schools, human rights organisations, retirement communities, emergency management agencies, and other organisations are just some of the places you may work as a social worker.
Salary of a social worker:
According to Indeed, the average salary for a Social Worker is $88,774 per year in Australia.
Professional social workers can be found at every level of government. They're helpful for a broad variety of individuals. They assist individuals of all ages, from infants to the elderly. Public servants are employed in a wide variety of settings, including government offices, community organisations, educational institutions, medical facilities, and behavioural health care facilities, among others. The need for social workers is growing as more and more social care centres operate around the country. Child and family social workers may be hired for a variety of settings.
The social work profession covers a wide spectrum of career opportunities, including but not limited to the following:
Social Worker
Labour Welfare Specialist
Teacher
Social Security Officer
Criminology Specialist
Counsellor
Accomplishing a
degree in social work
prepares you for a career as a social worker and for providing services that positively influence communities and individuals.
Have Questions For Us?
We will answer everything.