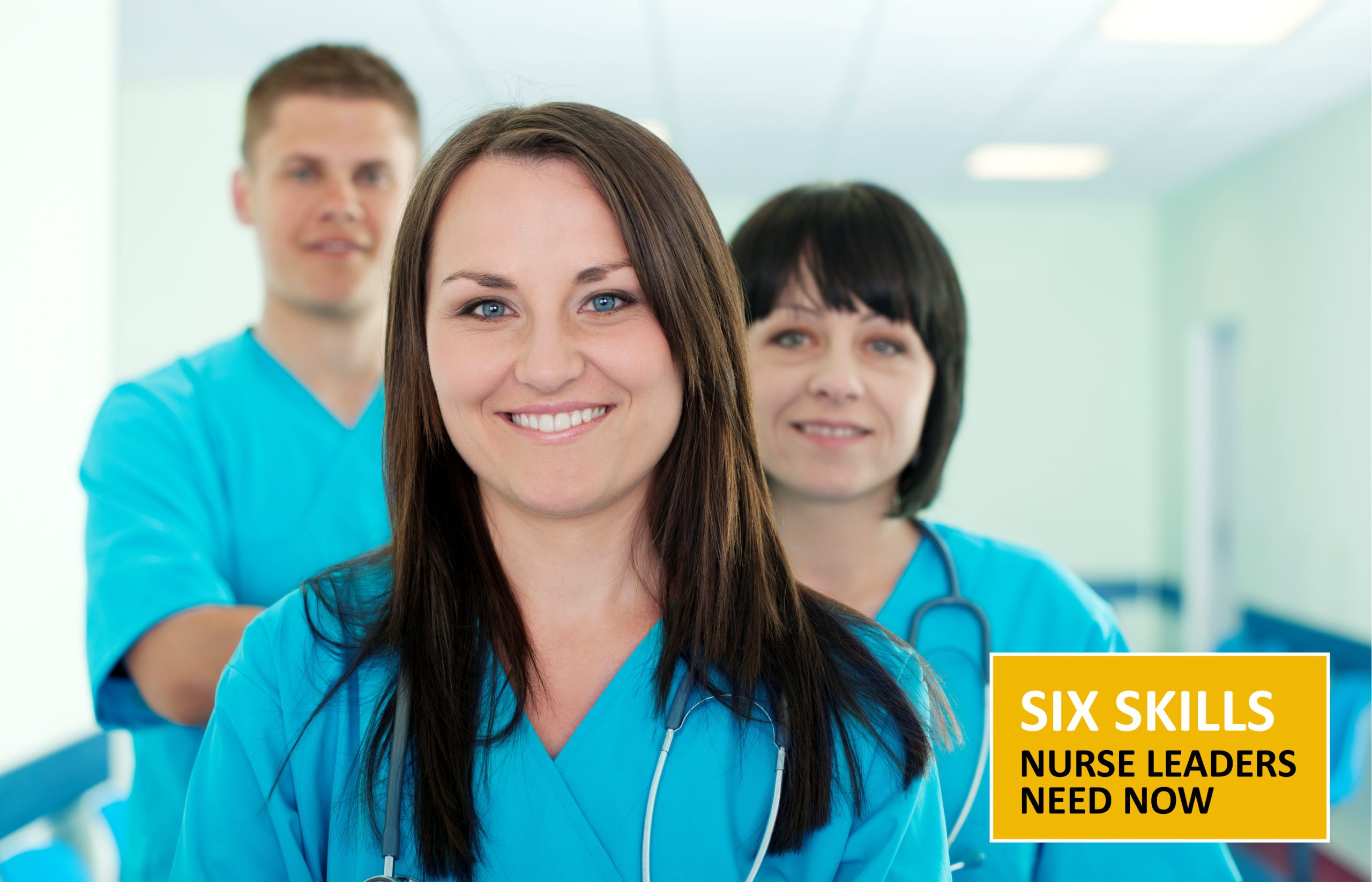 Posted on 4th October, 2022

7 Minutes read
Six Skills Nurse Leaders Need Now
A strong ability to lead in the nursing profession is essential for influencing healthcare developments that improve the quality of nursing care provided to patients and motivate other nurses to treat their patients with empathy. Some registered nurses may have managerial aspirations, but there's more to being an effective leader in the nursing profession than holding that title. Leaders in the nursing profession can make a difference by empowering their teammates to bring about change. Nurses can take on leadership roles in a variety of settings, including committing to taking the lead on initiatives, seeking out opportunities for innovation, and working to enhance the quality of care their patients get.
Listed below are the top six skills required by professional nurse leaders:
1. One is being able to see the larger picture:
Leaders in the nursing profession must prioritise long-term goals while also addressing immediate concerns. Nurses also need to understand how global healthcare trends affect healthcare delivery at the global, regional, and community levels. Future healthcare systems can only be successful if they consider not just individual demands, but also social differences and their impact on health. Nurses play a crucial role in shaping strategic change attributable to their expertise, gained through years of experience, on how health can be enhanced through a more holistic perspective.
2. Implementing a new policy or procedure with the use of one's extensive understanding:
Specialization in one's nursing specialty practise is essential for making the most of one's leadership potential. Invest in yourself by signing up for training courses and pursuing advanced learning, including a
master's degree
. Enhancing your technical expertise and broadening your network can be achieved by participation in professional groups or committees and keeping up with the latest research and breakthroughs in your industry. A leader who is able to share their thoughts with others and inspire action in their peers is a valuable asset. Educating others and serving as a role model for them to follow raises the bar for patient care and encourages others to pursue nursing as a profession. Knowing what's ahead in your profession offers you a leg up in discussions and meetings with higher-ups when your input can make a real difference.
3. Knowing their way around technology:
Patient administration, care, and information dissemination are all being revolutionised by technological advancements. Nurse leaders know that technology advancements, such as the national electronic health records database, telehealth, mobile applications, analytics, and smart infrastructure, hold the key to a better healthcare economy, more efficiency, and better patient care. Successful technological integration is essential, and nurse leaders must know how to do it and instil that knowledge in their staff
4. Facilitating growth and success for the team:
Leaders in the nursing profession must motivate and encourage their teammates to implement a revolutionary initiative and improve patient outcomes as part of a larger healthcare team. To effectively assist their team members, leaders must cultivate strong working relationships based on open lines of communication, conflict avoidance and resolution, and mentorship. Nurse leaders not only have an intimate grasp of team dynamics and the unique value that each member brings to the table, but also the authority to propel widespread transformation. Excellent patient care and team happiness both depend on a culture that is positive and transformative.
5. Continually evolving in the present moment:
Nurse managers in this era of rapid evolution and significant difficulties need both vision and initiative. Leaders need to be able to not only accept and adapt to change but also support and steer their staff into a new path, whether that's a reorganisation of the company or just a new way of recruiting and retaining manpower. A leader will embrace the moment and incorporate change to proactively promote changes in a rapidly changing environment. To enhance patient care and results, nurse leaders encourage their staff to actively seek out new ideas and implement them broadly.
6. Money as an instrument of quality enhancement:
Knowing how patient outcomes influence financial results and investing in resource management to better assist nursing teams are two aspects of the "business of care" that have never been more crucial. Leaders in the nursing profession must be able to trim costs without compromising patient care. Nurse managers must be aware of how to prioritise needs and allocate resources efficiently.
FAQ's
Among the most important qualities of a nurse leader is an approach with regard to healthcare and the profession of nursing:
Abilities offered by modern technology encourage such portability and flexibility of human connections and business procedures.
Knowledgeable judgement based on solid scientific evidence.
competence in fostering a work environment where the safety of patients and employees is prioritised.
Comprehending how politics works and knowing how to intervene effectively in it.
Profound abilities to work in tandem with others and form a cohesive unit.
Ability to strike a good balance between being genuine and meeting performance standards.
Ability to foresee and actively adjust to a healthcare system where fast change and turmoil are the norms.
Successful leaders are essential in every domain. An organisation needs a leader who can manage it well while also providing motivation, information, insight, and purpose to its members. The nursing profession places a strong emphasis on these characteristics. Effective leadership in nursing practice is essential as we approach a mounting demand to enhance the standard of care provided by our healthcare systems. Improved patient care and the health care system as a whole may be achieved via strong nursing leadership.
Every successful leader must have excellent verbal and written communication skills, as well as the ability to think critically and plan effectively. A good leader also has a positive outlook, honest, loyal, and enthusiastic about their job.
Have Questions For Us?
We will answer everything.