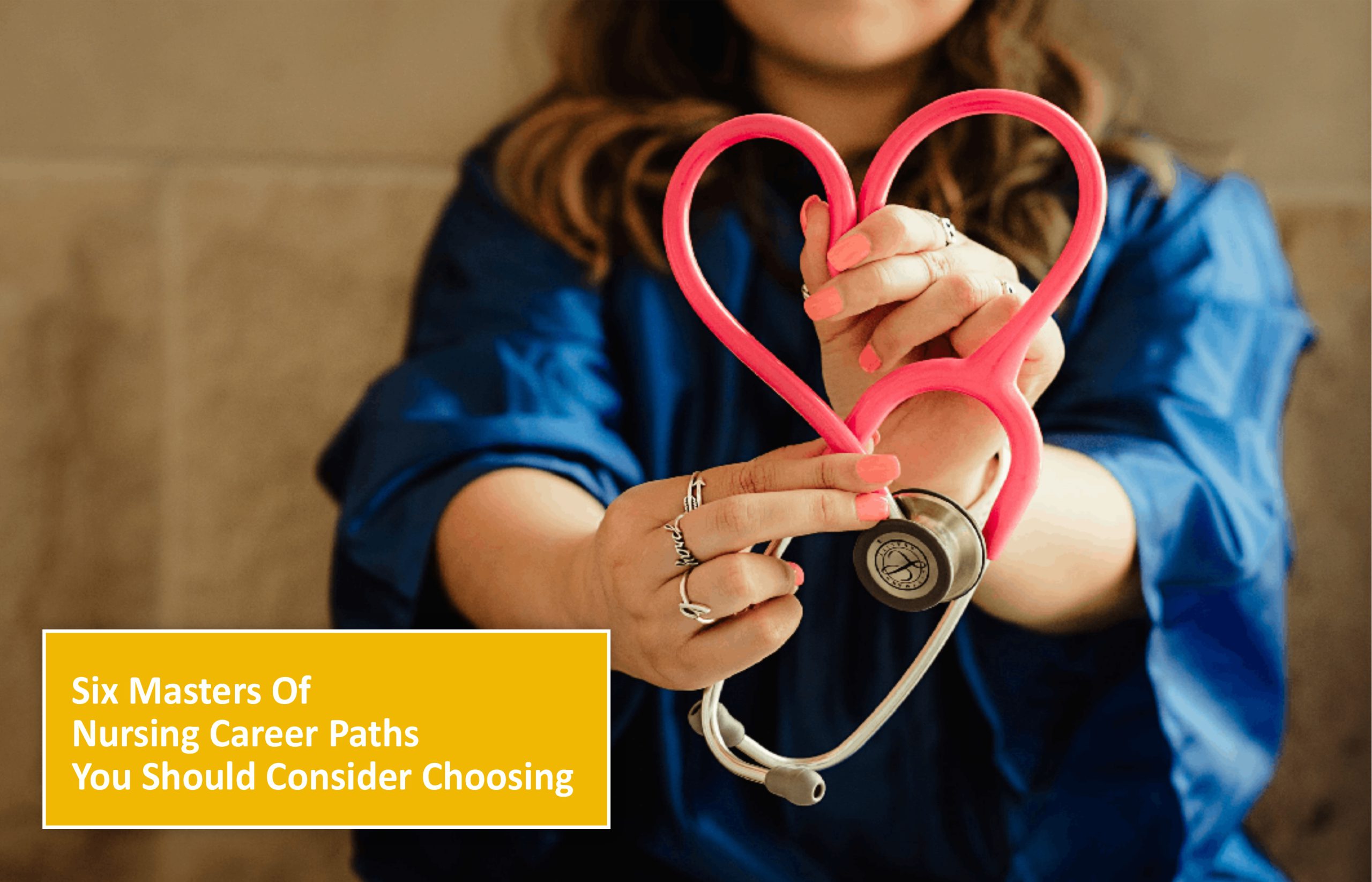 Posted on 8th July, 2022

5 Minutes read
Six Masters of Nursing Career Paths you should Consider Choosing
The need for better healthcare is increasing all around the world. Nursing is a career that will always be in demand since it allows you to learn, grow, and adapt.
As a nurse, you already play a critical role in assisting in the resolution of complex health issues — you're on the front lines every day. However, with continually evolving global health trends, you may now and in the future help impact healthcare policy and practice.A Master of Nursing career is the first step toward influencing health priorities and systems. In addition to assisting in nursing development, investing in a master's in nursing education will provide you with other personal benefits.
Career Paths in Masters of Nursing:
So,What can a Master of Nursing degree get you? With six career opportunities in nursing to choose from, here's a roadmap for the next step of your career.
1. Nurse Unit Manager
In busy and fast-paced settings such as hospitals, clinics, and elderly care institutions, a Nurse Unit Manager manages the healthcare workforce. They perform a crucial part in ensuring that policies & protocols are followed & high-quality care is provided. A Master of Nursing degree is required to succeed in this position. Many employers seek out graduates who have committed to their education and gone above and beyond to achieve a nursing master's degree.
2. Nurse Practitioner
A Registered Nurse (RN) having an advanced clinical function in mental health, paediatrics, and women's health is known as a Nurse Practitioner (NP). NPS frequently collaborates with other healthcare providers on projects like health promotion. Nurse practitioners are unquestionably a growing registered nurse career pathway around the world. And as we explore innovative ways to deal with the complexities of a global ageing population, that demand will only grow.
3. Nurse Educator
According to the World Health Organisation, obtaining universal health coverage requires a qualified and skilled healthcare workforce. Nurse educators can help with this. Their primary aim is to train students for the reality of professional practice to address 21st-century problems successfully.
Nurse educators can currently be found in hospitals, government agencies, and universities. The condition in order to be considered for a senior teaching post is that you hold a Master of Nursing.
4. Clinical Nursing Coach
Nurses are no strangers to educating and training others, whether mentoring a nursing student, advising a patient, or delivering feedback to senior staff.
The Clinical Nursing Coach is one of the new nursing pathways that provide educational interventions at the point of care. They employ coaching techniques such as facilitation skills & adult learning tactics, employing a person-centred perspective.
5.Clinical Nurse Specialist
A clinical nurse specialist has a higher level of expertise in clinical decision-making, particularly when identifying and solving problems and analysing and interpreting clinical data.
6. Director of Nursing
Before being promoted to the main job of Director of Nursing, a usual path for nurse management leadership entails working as a Nurse Unit Manager to being the Assistant Director of Nursing. These leadership positions are responsible for overseeing the rules, procedures, and programs that ensure the best level of nursing care.
The Director of Nursing helps with the high-level planning of healthcare services and maintaining a qualified workforce. Almost half of all nursing directors have a PG degree, and the majority of them are over 45 years old.
To pursue a nursing job as a clinical nurse specialist, you need to have a post-graduate certificate in a nursing program.
On a Final Note:
Now that you know about the Six Master of Nursing Career paths, you need to choose what fits you and plan a suitable approach. And by planning means enrolling in the right master's in nursing course to get where you want to be!
Have Questions For Us?
We will answer everything.