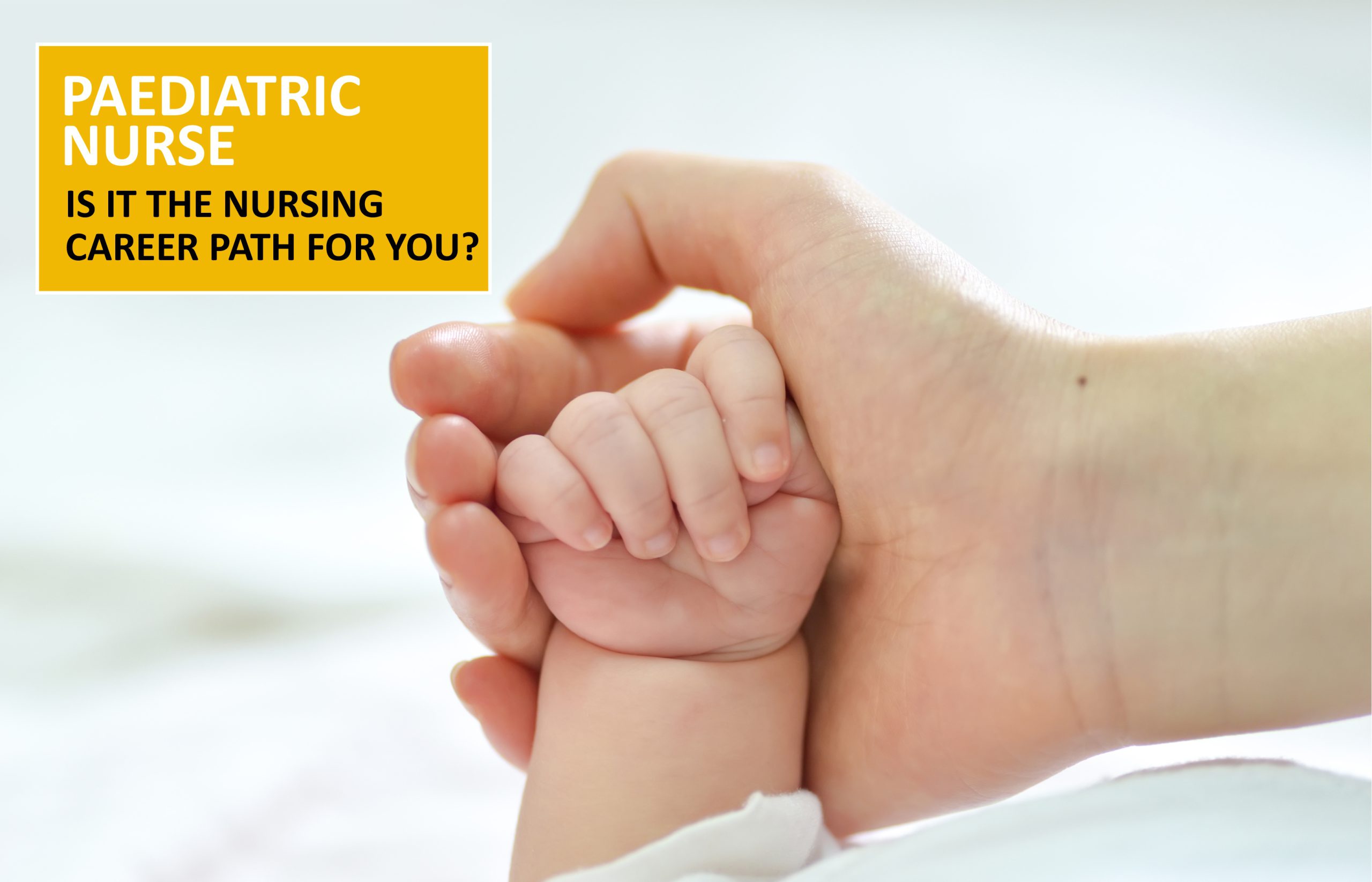 Posted on 23rd September, 2022

7 Minutes read
What You Need to Know Before Becoming a Paediatric Nurse
Scenario: Your shift begins in the paediatric emergency room, where you check on an adolescent injured in a vehicle crash. You reassure his parents that he is doing OK and chat with them about his ongoing care. You reassure his worried mother by calming her that her kid is in good care, and she agrees to go home and get some rest. You feel happiest and content when you are touching the lives of young people for the better.
If this scenario aligns with your interests, then you must go ahead and get insightful information about Paediatric nursing.
What is Paediatric nursing?
Specialized nursing practise with an emphasis on the health and well-being of infants, toddlers, young children, and adolescent patients is known as paediatric nursing. The rapid physical and mental development that transpires throughout childhood makes this a crucially essential area of study. It's important to remember that working as a paediatric nurse does not need special training or certification. However, nurses who have a genuine interest in paediatric care may consider pursuing specialised education and training to optimise their employment prospects.
All you can do is visit places where you'll be close to families, kids, teens, and infants, such as daycares and youth work programmes. Working as a Care Assistant, caring for younger relatives, babysitting, and similar experiences will provide you valuable exposure to families and the vulnerable individuals in their care.
Gaining experience will allow you to speak with authority about your transferrable abilities and expertise, as well as the lessons learned along the road, during the interview.
Its role in the healthcare facility:
In order to offer the highest quality medical care for children, paediatric nurses often collaborate with other specialists. They play a crucial role in keeping young children under close observation and offering comfort and encouragement throughout their therapy. They are the ones who vaccinate kids and make sure they stick to their vaccine regimen. In addition, a paediatric nurse acts as a liaison between patients and their families, providing information about the child's condition and the steps involved in the treatment process. A paediatric nurse's duties may also include educating the public and other medical professionals on how to best care for children. As a bonus, they may aid in clinical studies of paediatric health concerns and the best ways to treat them. Several paediatric nurses go on to specialise in a specific area of child health, such as neurology, cancer, or anaesthesia.
Education and Training of Paediatric nurses:
Since paediatric nursing is a subspecialty of the nursing profession, the prerequisite to entering this field is the completion of an undergraduate nursing programme. To become a paediatric nurse, one must first get a bachelor's degree in nursing and then a master's degree in Professional Nursing and a doctorate degree. Certificates in paediatric nursing are available, to get this credential, a paediatric nurse must have completed an approved educational programme and worked a certain number of hours with paediatric patients in a clinical setting during the last two years.
Salary expectations of Paediatric nurses:
If we're talking about income, paediatrics is considered a specialist, so you may expect a higher salary than in other branches of healthcare, but this, of course, varies with specialisation. The pay for nurses who work in emergency rooms, for example, is higher than that of nurses who don't, and the same is true of those who work to work with children; nevertheless, nurses who choose to specialise in a particular field will always be compensated more.
So, the average income for a registered nurse in Australia is $80,004 per year, or $41.03 per hour, as reported by au.talent.com. Salary ranges from $76,109 at entry level to $99,220 for those with the most experience.
Likewise, if you're an experienced Children's Paediatric Nurse, you can expect to AU$38.76 per hour.
Hospitals, private doctor clinics, nursing homes, educational institutions, regulatory agencies, and social service organisations are just some of the places where paediatric nurses can find employment. Paediatric nurses in hospitals, like other kinds of nurses, offer 24-hour care, thus they, too, work shifts that include the night, public holidays, and long weekends. RNs, in general, are predicted to be in high demand in the future years, but those with a focus like paediatric nursing must anticipate even higher employment opportunities.
Paediatric nurses must have these personality characteristics:
Upbeat and approachable.
Capable of interacting effectively with individuals of all ages.
Capable of keeping track of multiple, intricate treatment programmes.
Performs well under stress.
Flexibility and perseverance.
Compassion and a desire to be with young people.
Thankfully, there are many benefits to being a nurse, the most important of which is the significant impact you may have on people's lives.
Have Questions For Us?
We will answer everything.