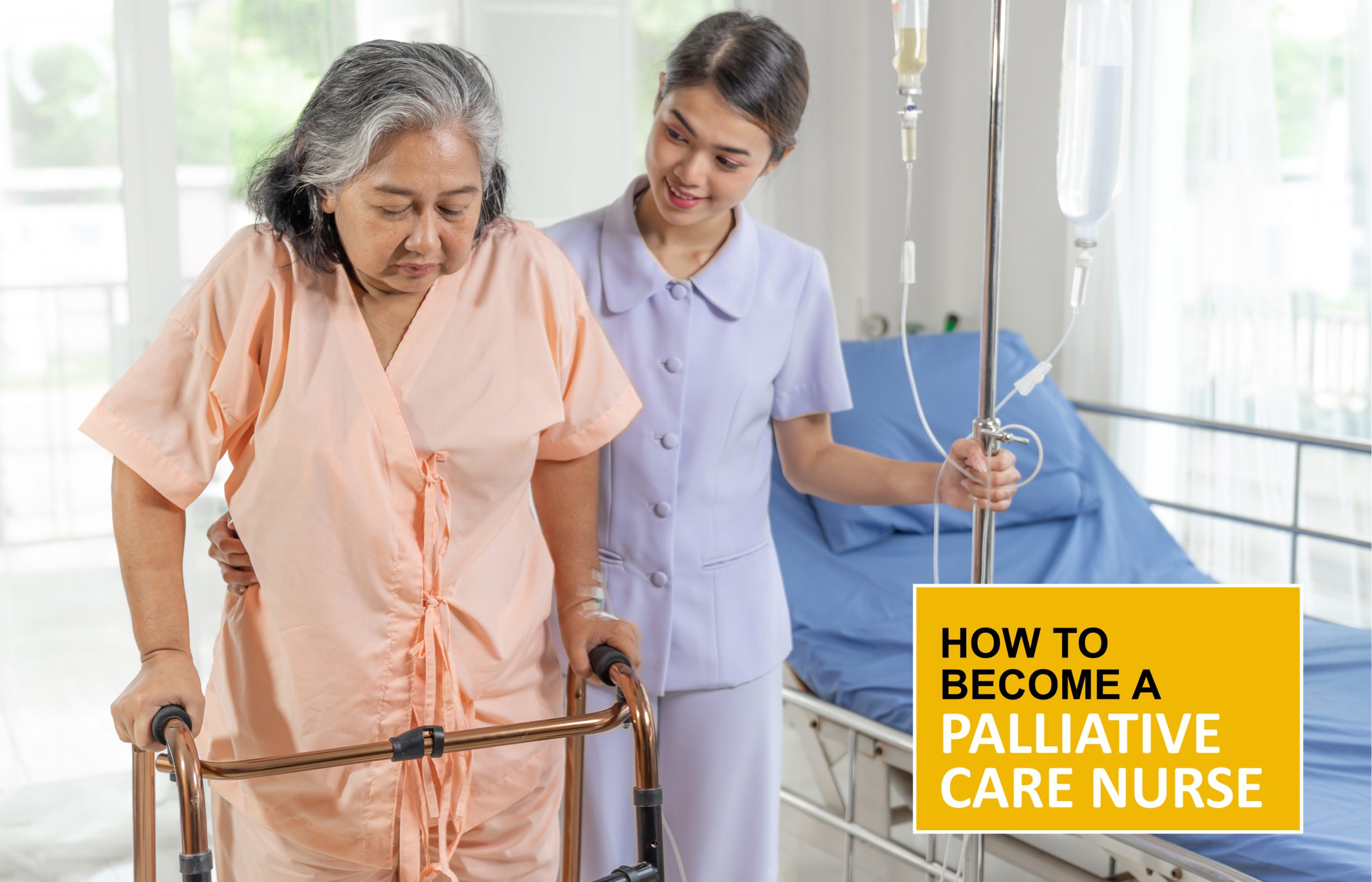 Posted on 18th October, 2022

6 Minutes read
How to Become a Palliative Care Nurse
The rising awareness of the necessity of maintaining a healthy lifestyle, along with the prevalence of various chronic conditions, has resulted in a significant increase in the demand for nurses. Ever since the beginning of the pandemic, the healthcare system has been under intense strain. The same holds true for palliative care. Demand for palliative care was rising due to an ageing population even before the pandemic hit. However, since COVID emerged, the challenges have become more intense than ever. Since the outbreak of the pandemic, there has been a 40% increase in the demand for palliative care services, putting a strain on both medical professionals and those receiving care. According to the Australian Institute of Health and Welfare (AIHW), In 2019–20, there were 86,900 hospitalisations where palliative care was provided during all or part of the episode of care in Australia.
In 2019–20, Australia had 11.1 million hospitalizations, including 86,900 whereby palliative care was initiated. 57% or 49,200 of these hospitalizations were treated in a palliative care unit or by a palliative care expert, whereas 37,700 received a palliative care diagnosis but not palliative care treatment. This equals 19.3 palliative care hospitalizations per 10,000 population and 14.8 end-of-life hospitalizations per 10,000 population. With all this data amounting to annually, students can evaluate the increasing demand for professionals in this domain.
When a patient is terminally sick, palliative care is provided to ensure their quality of life is not compromised in any way. Regardless of their prognosis, it improves their quality of life by relieving their symptoms. When a patient is diagnosed with a life-threatening illness, this treatment might be initiated to help them cope with the condition.
Now, let's move to the most important aspect of palliative care nursing and that includes the process of gaining the right education and training to become a specialised palliative care nurse. Getting started in palliative care nursing requires three simple steps. If you're an experienced nurse, you may have already done some of these things and be well on your way to making palliative care your speciality.
Become a registered nurse: Making this decision is the first financial commitment you'll make towards a future in nursing. The good news is that the employment market for nurses is expected to remain competitive. After completing the requirements to become an RN, you may go on a variety of paths with your new profession, including specialising in palliative care.

These are the most important things you need to do to get your Nursing licence:

Earn a degree: Nurses with formal education and experience are in high demand by today's businesses. A nurse with a degree can apply for a wider variety of positions, including those in palliative care. There are multiple routes to becoming a registered nurse. A bachelor's in nursing might be your first major in college if you don't already have one. An equivalent bachelor's degree in an area other than nursing will also enable you to switch professions.
Pass the NCLEX-RN exam: Obtaining a nursing licence requires more than just a degree in the field. After completing your nursing degree, you will have to take the NCLEX-RN test. Gaining a passing grade demonstrates that you have the skills and knowledge necessary to work as a registered nurse. In order to practise nursing professionally in any state, students must pass either the National Council Licensure Examination for Registered Nurses (NCLEX-RN) or the National Council Licensure Examination for Practical Nurses (NCLEX-PN).
Accumulate experience: Choosing a nursing speciality and progressing in one's nursing career are both aided by having acquired some general nursing skills and experience. A lot of the skills and understanding you've gained as a nurse may translate well to the role of a palliative care nurse. New graduates often require some time to hone their abilities.

The Australian Institute of Health and Welfare reports that the total MBS benefits awarded to palliative care specialists increased from $6.1 million in 2016–17 to $6.3 million in 2020–21. If we exclude the effect of inflation from these MBS gains, we get a decline of 3.3% in real terms.

Skills essential for a promising career in palliative nursing: Developing healthy and cultivating strong communication skills are essential for a career in palliative care nursing. This entails not just excellent listening abilities, but also the capacity to sympathise with patients and their loved ones.

The ability to talk openly about death, suffering, and family relationships is another need for a career in palliative care nursing. This is a highly individualised kind of treatment that takes into account the person's or family's specific diagnosis, cultural norms, and life circumstances. The palliative care nurse's professionalism and composure are tested while dealing with patients' intense emotions.

According to the Australian Institute of Health and Welfare, in 2020-21, 15,800 Australians had access to palliative medicine specialist services via the Medicare Benefits Schedule (MBS), or a rate of 62 per 100,000 individuals.

If you discover that you really thrive in the position of a palliative care nurse, you may decide to pursue more education in order to become a nurse practitioner in this niche field. It doesn't matter what track you choose, the field of palliative care nursing is in dire need of skilled professionals like you. So, join now!
Have Questions For Us?
We will answer everything.