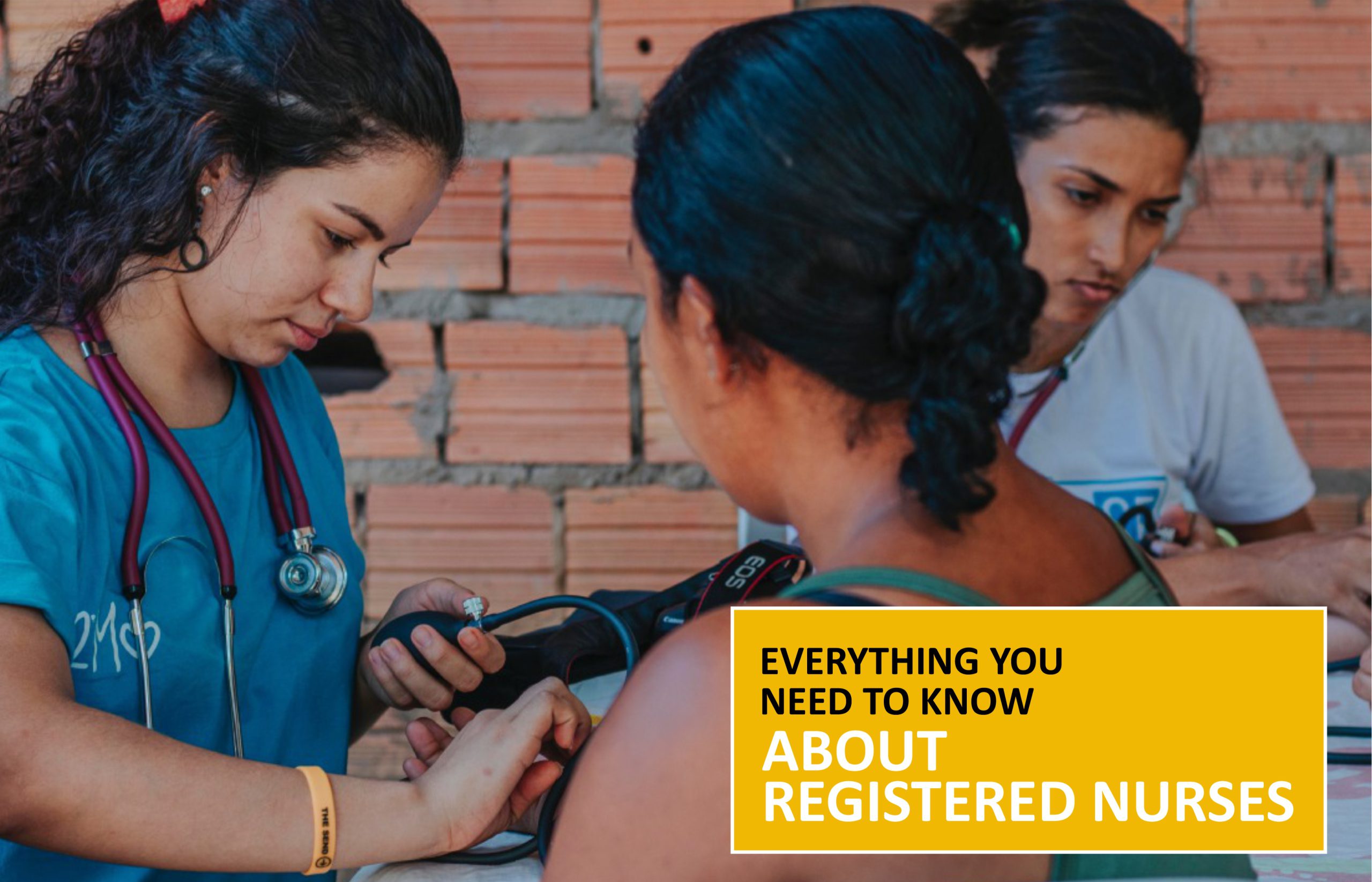 Posted on 10th May, 2022

5 Minutes read
Everything you need to know about Registered Nurses
Registered nurses are the backbone of the nursing industry. In Australia, working as a Registered Nurse is highly rewarding. It is an excellent opportunity for people seeking a well-respected job with a good income level. Nursing is a critical profession in modern health care; it is highly appreciated and respected. However, it requires someone who is hard-working, caring, communicative and is able to maintain composure in intense situations. Registered nurses can work in various locations, including residential homes and healthcare facilities. They help other healthcare professionals provide patient care, education, and support. This article will go over what a registered nurse is and how to become one in Australia.
Who is a registered nurse?
The healthcare system is primarily reliant on Registered Nurses responsible for patients' holistic health, including their physical, mental, and social needs. Patients are their primary concern, and they will consult with doctors about the patients' state. In addition, they monitor, test, and treat patients using various specialized tools. Registered Nurses (RNs) would offer a high level of personal care to patients. However, RNs are critical in coordinating healthcare and ensuring that everything functions properly for the patient. Some RNs are often elevated to management positions, where they supervise and teach other nurses and aid in scheduling and coordination. As an RN gets experienced, he/she may be promoted to an administrative role or to the post of Director of Nursing.
How can you become a Registered Nurse?
A bachelor's degree is required to become a Registered Nurse. Nursing education should include the fundamentals of nursing knowledge and abilities and all that is necessary for providing high-quality care. If you want to be a Registered Nurse in Australia, you need to clear the Outcomes-Based Assessment (OBA) examinations. There are two parts to the OBA — The
National Council Licensure Examination for Registered Nurses (NCLEX for RNs)
and the
Objective Structured Clinical Examination for Registered Nurses (OSCE for RNs)
, where the former is an online Multiple Choice Question (MCQ) written exam and the latter is an on-campus (in Australia) practical exam. You need to clear both, to get your nursing registration in Australia.
What areas can you choose to become a registered nurse?
Nurses can work in a range of settings, including schools, nursing homes, healthcare facilities, etc. Nurses can work in practically any field of healthcare. Depending on the employer's requirements, you may be able to obtain specific training and qualifications. The RN can choose where they want to work based on their interests, aptitudes, and preferred work environment.
Key Takeaways:
RNs play a crucial role in the healthcare system. RNs are a significant addition to any healthcare team because of the wide range of opportunities and their broad scope of practice. In Australia, becoming a Registered Nurse
has numerous advantages
. First, the requirement for qualified nurses is always in huge demand in Australia. Additionally, as the world's population rises,
the demand for experienced nurses
will grow even more over the next
10-15
years! As a result, opting to be a Registered Nurse in Australia can be a fantastic career choice.
Final Thoughts:
If you desire to be a Registered Nurse in Australia, now is the time. IHM's
NCLEX for RNs
and
OSCE for RNs
courses will help you clear both the written and practical OBA exams.
Cheers!
Related Blogs:
1. What Does A Registered Nurse Do? A Keen Look At Their JD
2. Understanding The Nursing Shortage In Australia
Have Questions For Us?
We will answer everything.