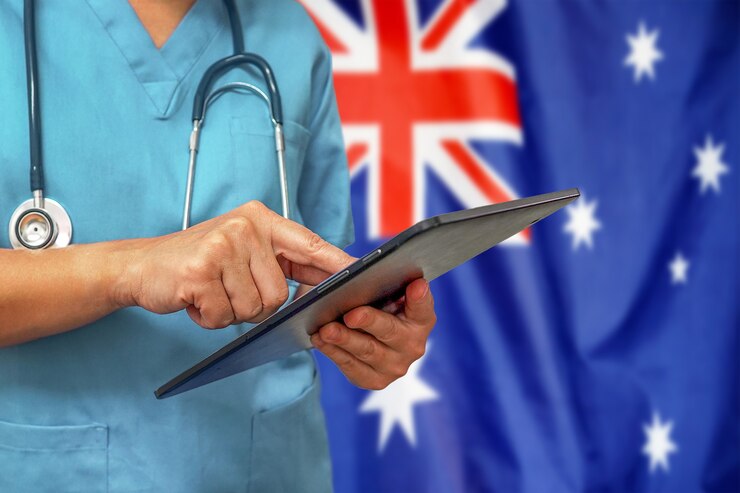 Posted on 3rd October, 2023
IHM: Leading the Way in Healthcare Education in Australia!
Ranked among the Top 10 Post Graduate Nursing Institutes, and Top 120 Educational Institutes in Australia!
Healthcare is a dynamic and ever-evolving field in which staying updated with the latest trends, technologies, and best practices is crucial. As such, high-quality education and staying current in healthcare trends are of paramount importance. The best education ensures that healthcare professionals are well-trained and knowledgeable, reducing the risk of medical errors that can harm patients. The healthcare industry constantly sees new treatments, medications, and technologies, and staying current ensures that healthcare providers can offer the best possible care to patients.
We are pleased to announce that the Institute of Health and Management (IHM) has emerged as a frontrunner in providing top-notch healthcare education in Australia. With a stellar reputation and laudable rankings, IHM is setting the bar high for postgraduate nursing programs in the country.
IHM: A Beacon of Excellence
Since 2012, IHM has consistently proven itself as an educational institution par excellence. With postgraduate nursing programs that are rigorous and industry-relevant, our institute has garnered praise and recognition from students, educators, and healthcare experts alike.
QILT Surveys: TOP 10 Post Graduate Nursing Institute in Australia, Among Universities & Higher Education Providers
Our deep commitment to excellence is underscored by the recognition by QILT Surveys, ranking us among the top 10 postgraduate nursing institutes in Australia. The prestigious QILT (Quality Indicators for Learning and Teaching) Surveys evaluates the performance of higher education providers in Australia, and we are immensely proud of this recognition of aspects such as student satisfaction, teaching quality, and employability of graduates. We believe that this achievement speaks volumes about our dedication to producing highly skilled and competent nursing professionals.
Webometrics Ranking: Top 120 Educational Institute
Another feather in our cap – this year, IHM has also earned a place among the top 120 educational institutes in Australia, according to the Webometrics Ranking! This ranking encompasses a wide spectrum of educational institutions, including universities and higher education providers. Securing a position in the top 120 is a testament to our multifaceted approach to education and our dedication to producing well-rounded graduates.
Here's Why IHM Stands Out!
Industry-Relevant Curriculum: We are known for our industry-driven curriculum that prepares students for the real-world challenges of healthcare.

Job-Ready Programs: Each of our programs is designed in collaboration with healthcare professionals and organisations to ensure that our graduates are job-ready.

Experienced Faculty: Our faculty comprises experienced healthcare practitioners and educators who provide students with practical insights and mentorship.

Cutting-Edge Facilities: Our institute is equipped with state-of-the-art facilities, including simulation labs that enable students to gain hands-on experience in a controlled environment.

Strong Alumni Network: We take pride in our alumni, who have gone on to make significant contributions to the healthcare industry both in Australia and abroad.

Research Opportunities: At IHM, we strive to encourage research and innovation, fostering a culture of continuous learning and improvement.
Concluding Thoughts
With these recognitions, the Institute of Health and Management (IHM) is grateful to be considered among the respected institutions in Australian higher education, especially in the healthcare domain. These rankings on QILT Surveys and Webometrics Ranking are humbling acknowledgements of our ongoing dedication to excellence in healthcare education. As we move forward, we remain committed to the pursuit of innovation and educational excellence, and we invite you to be a part of this journey with us!
Have Questions For Us?
We will answer everything.